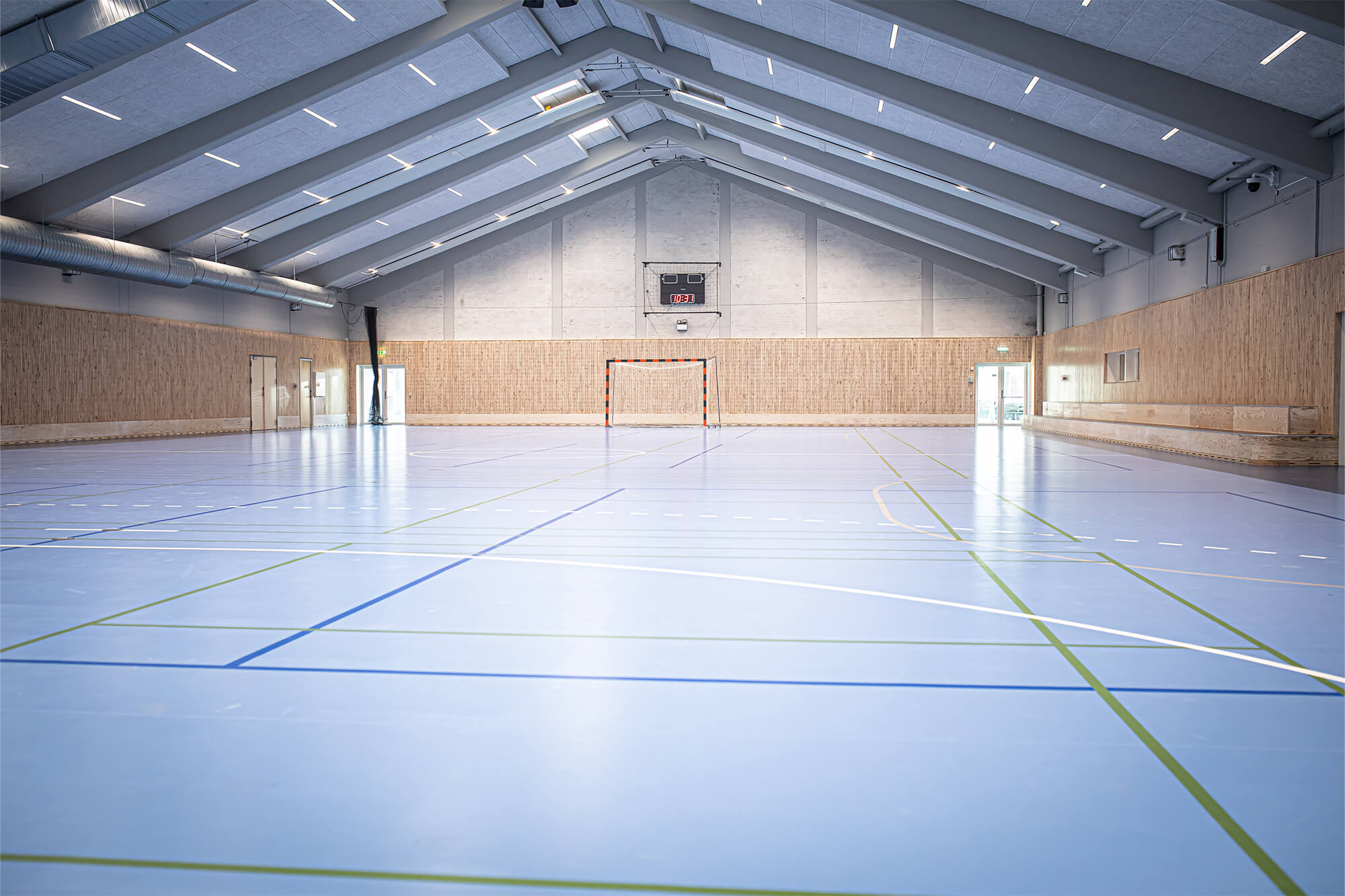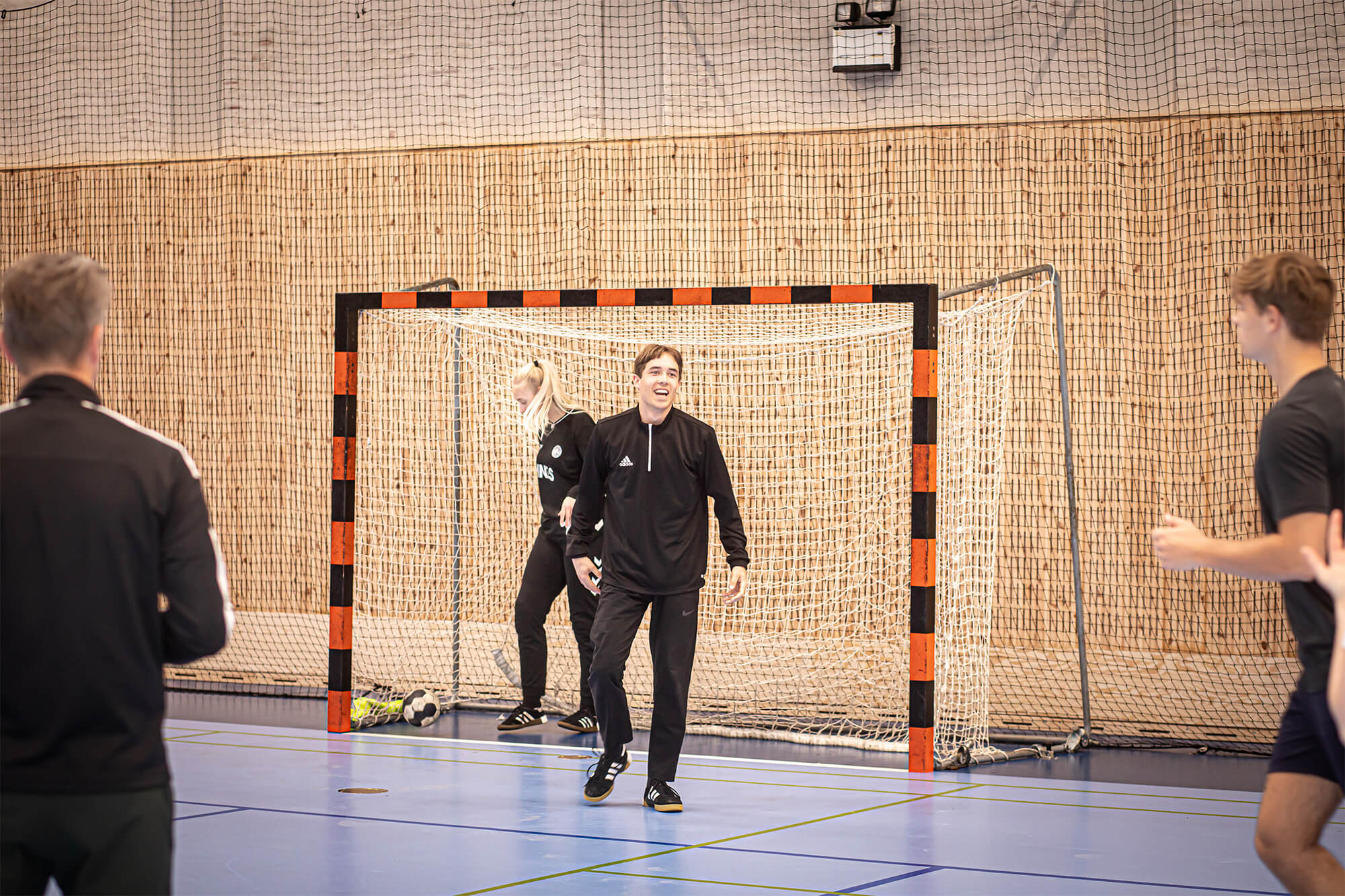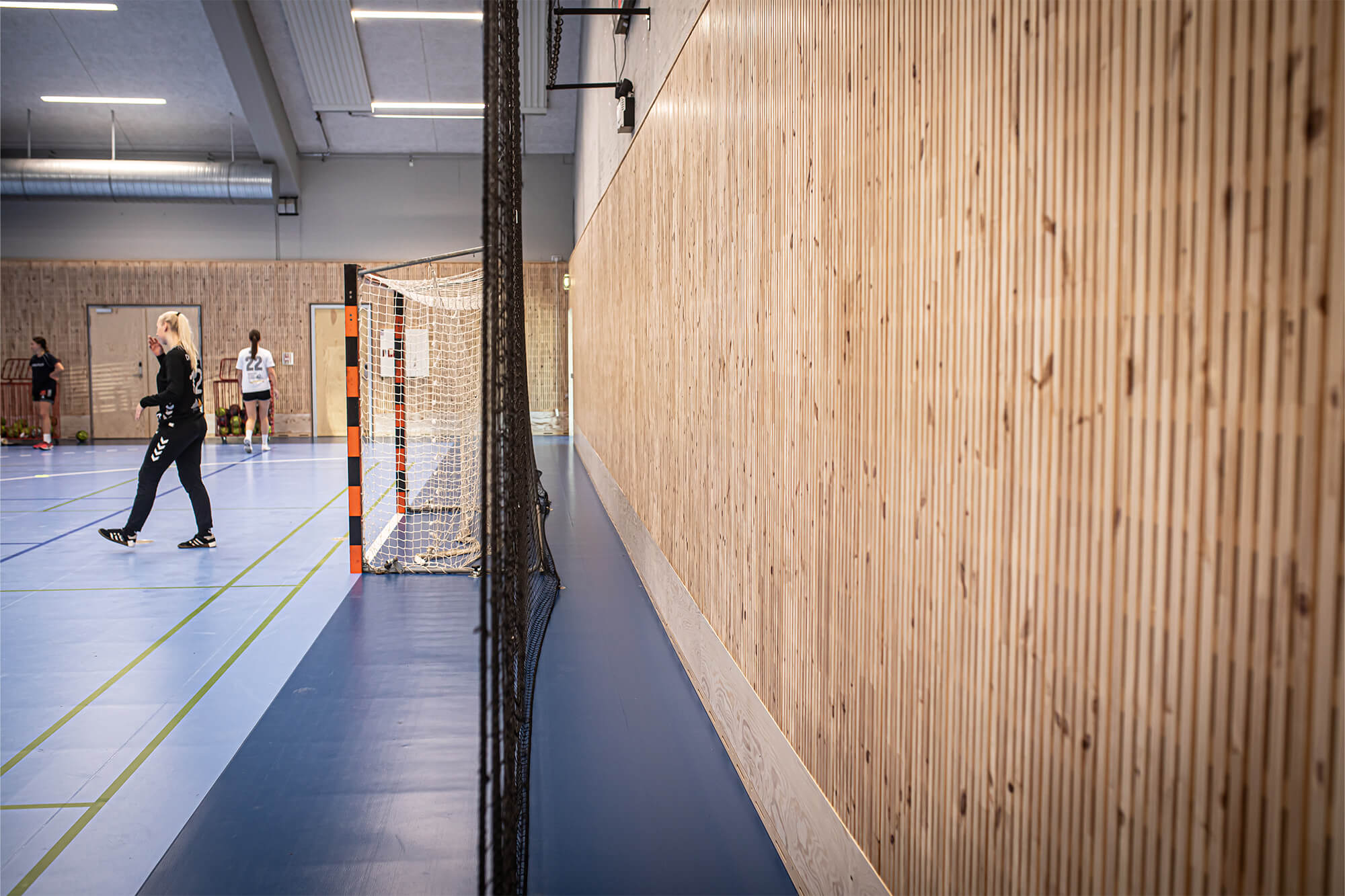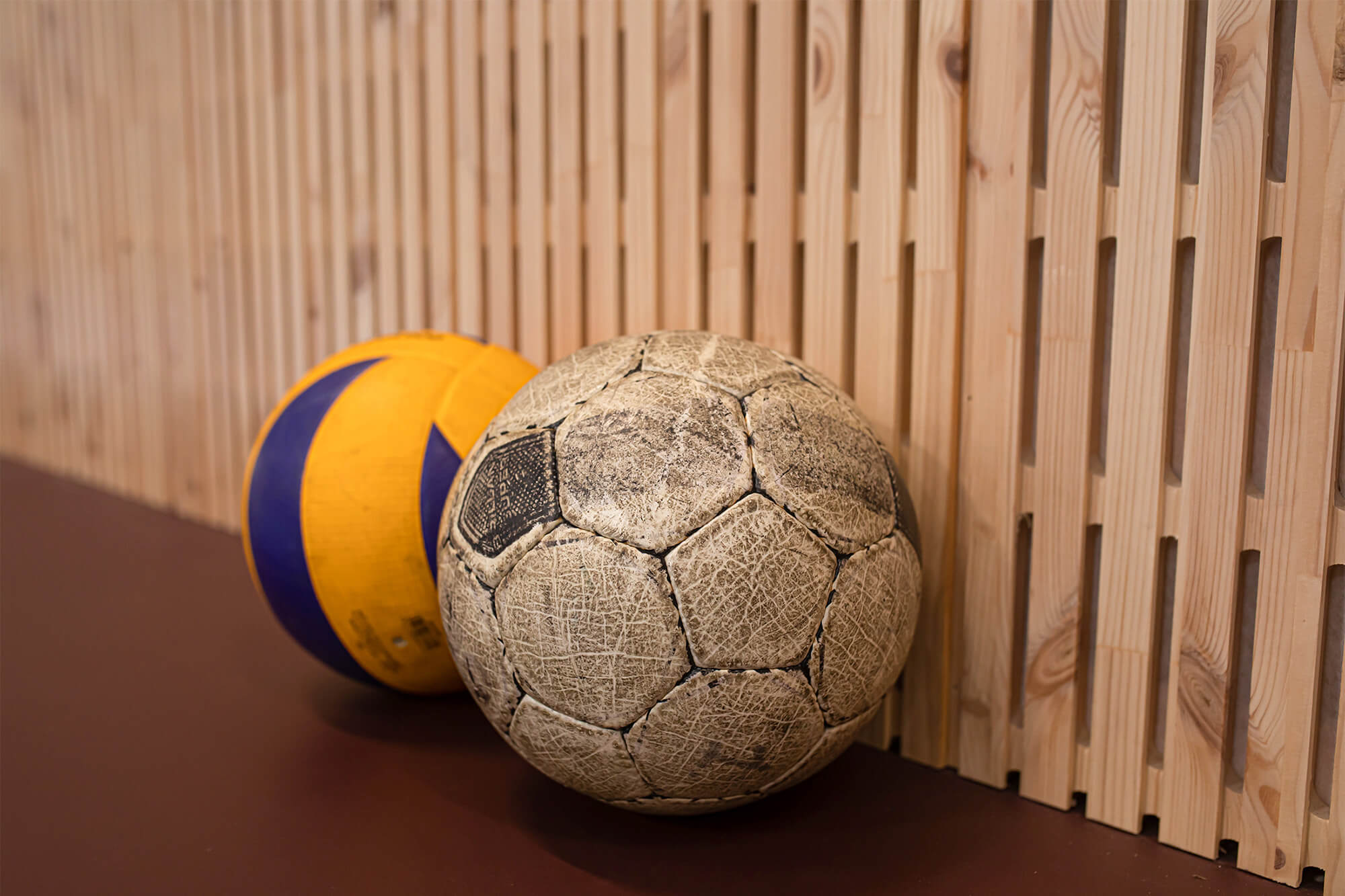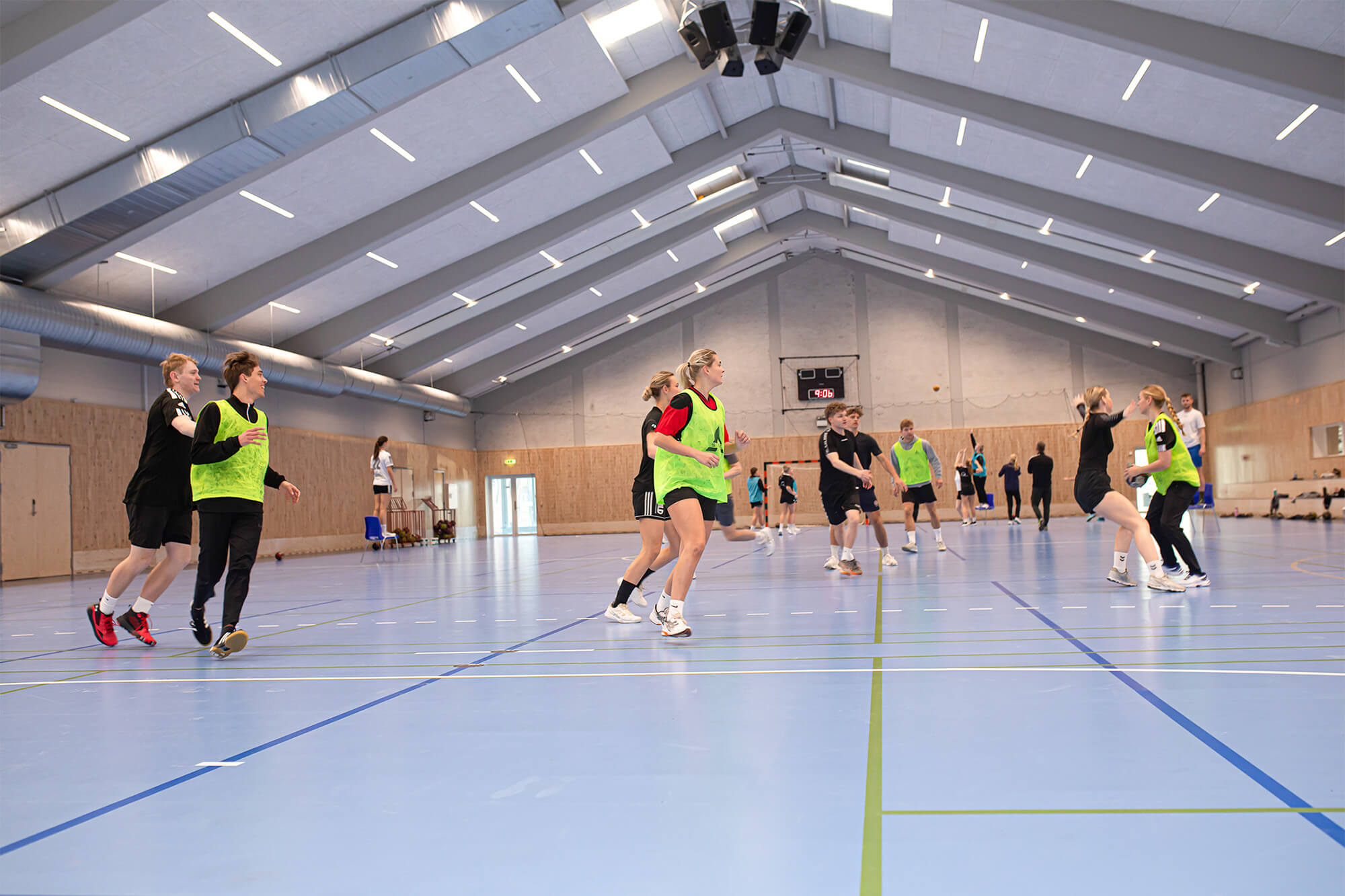 DANISH.SUSTAINABLE.NATURAL
SUSTAINABLE ACOUSTIC PANELS TRANSFORM SPORTS HALLS INTO WARM LIVING ROOMS
Vejle Idrætshøjskole improved its old sports hall by using sustainable acoustic panels made of recycled wood. The panels improved the acoustics and created an aesthetic and inviting environment. The project focused on sustainability and transformation of the hall into a cultural space.
Wide selection of upcycled products
From raw wood to our beautiful upcycled products
We make upcycled products from waste wood from a glulam production, but how does raw wood end up in a glulam production like our beautiful interior solutions?
We have prepared a small video which shows how the waste wood for NORTO's products is sorted and reassembled to create new interior solutions for ceilings, floors, walls and kitchens.
Sustainability and unique design
NORTO is a Nordic design and interior company with a sustainable product range of wooden interiors for the home, business or public buildings. We offer various types of ceiling and wall coverings as well as floor and kitchen solutions in solid wood. We have a vision to preserve nature and forest areas for future generations. That is why we make the most optimal use of nature's precious resources by recycling unsorted residual wood for the development of wood products. The products are created based on a Nordic design tradition with a focus on natural materials, a simple aesthetic expression, solid craftsmanship and bright color shades. NORTO's products are easy and quick to install, and you can combine the products in different ways as you wish. With NORTO's wooden interior, you can create a unique and personal design solution with sustainable wood.
Contact NORTO
Nr. Bjertvej 17
7830 Vinderup
Phone: +45 9610 1522
Mail: mail@norto.dk
CVR. nr.: 40123164
Sign up to our newsletter