DANISH.SUSTAINABLE.NATURAL
About Norto
NORTO is the story of an innovative adventure combined with a love of wood, forest and nature. NORTO wants to give something back to nature and at the same time add an extra design value to today's construction. Read the whole story about NORTO here.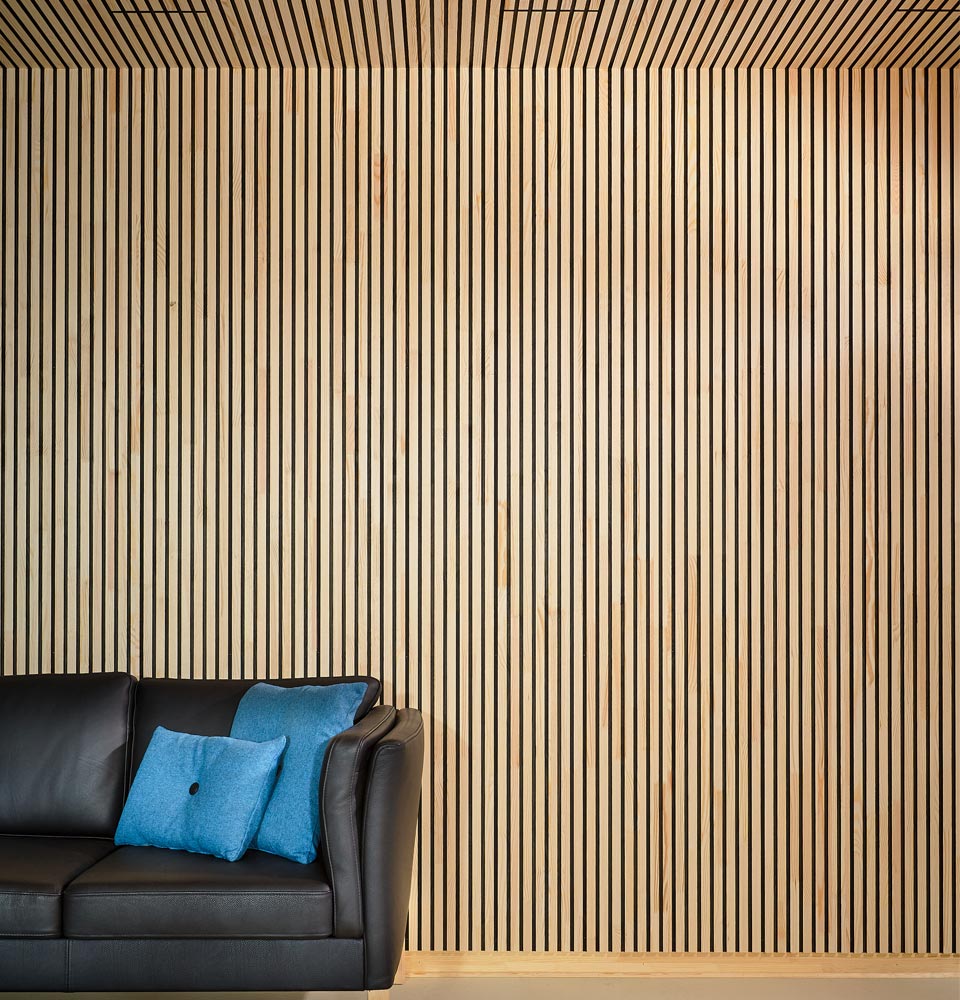 The story of NORTO – It all started with an innovative idea
NORTO was founded in 2018 and is the story of a design and interior brand created in VTI, which for over 40 years has produced glulam for the furniture and window industry and hardware stores.
With a desire to make the best possible use of the raw wood, VTI established a new business area – an interior line of sustainable residual wood. The new interior line was named NORTO. In the development of the NORTO brand, experiments were made with everything from shapes, colours, expressions, textures and countless product combinations in the development of the sustainable products. The innovative idea behind NORTO is to create exclusive products that are made from upcycled natural materials.
Why NORTO? – the Nordic nature
The name, NORTO, comes from "Nordic" and is an expression that the products have Nordic roots. The Nordic inspiration emerges both through the visual expression of the products and the wood, which is pine from forests in Scandinavia.
All NORTO's products are named with Danish surnames. The surnames signal that the products are manufactured in Denmark by employees with respect for the wood and a passion for good craftsmanship.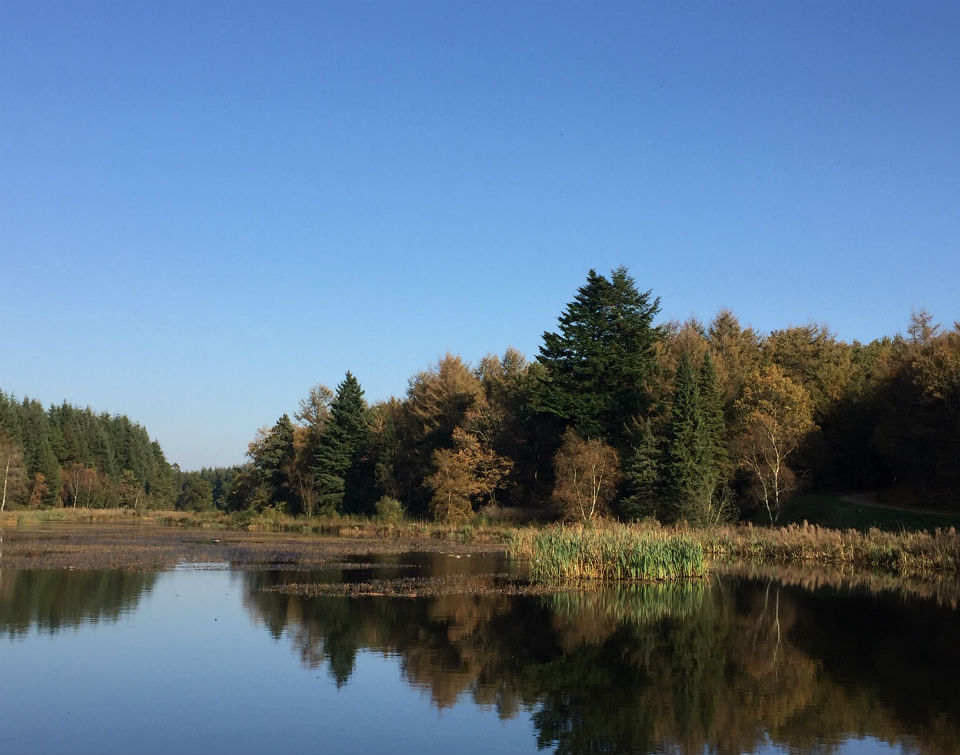 To give something back to nature
Forest, trees and nature are keywords in the vision for NORTO. Behind NORTO lies an innovative idea to offer exclusive interiors created on the basis of sustainable production principles.
The basic principles of NORTO are:
NORTO has a vision to show respect for nature and contribute to making the most optimal use of nature's precious resources.
NORTO works based on principles of sustainability, recycling and upcycling.
NORTO will ensure that nature and forest areas are preserved for future generations.
NORTO offers individual, sustainable and functional design solutions for private individuals, companies and the public sector.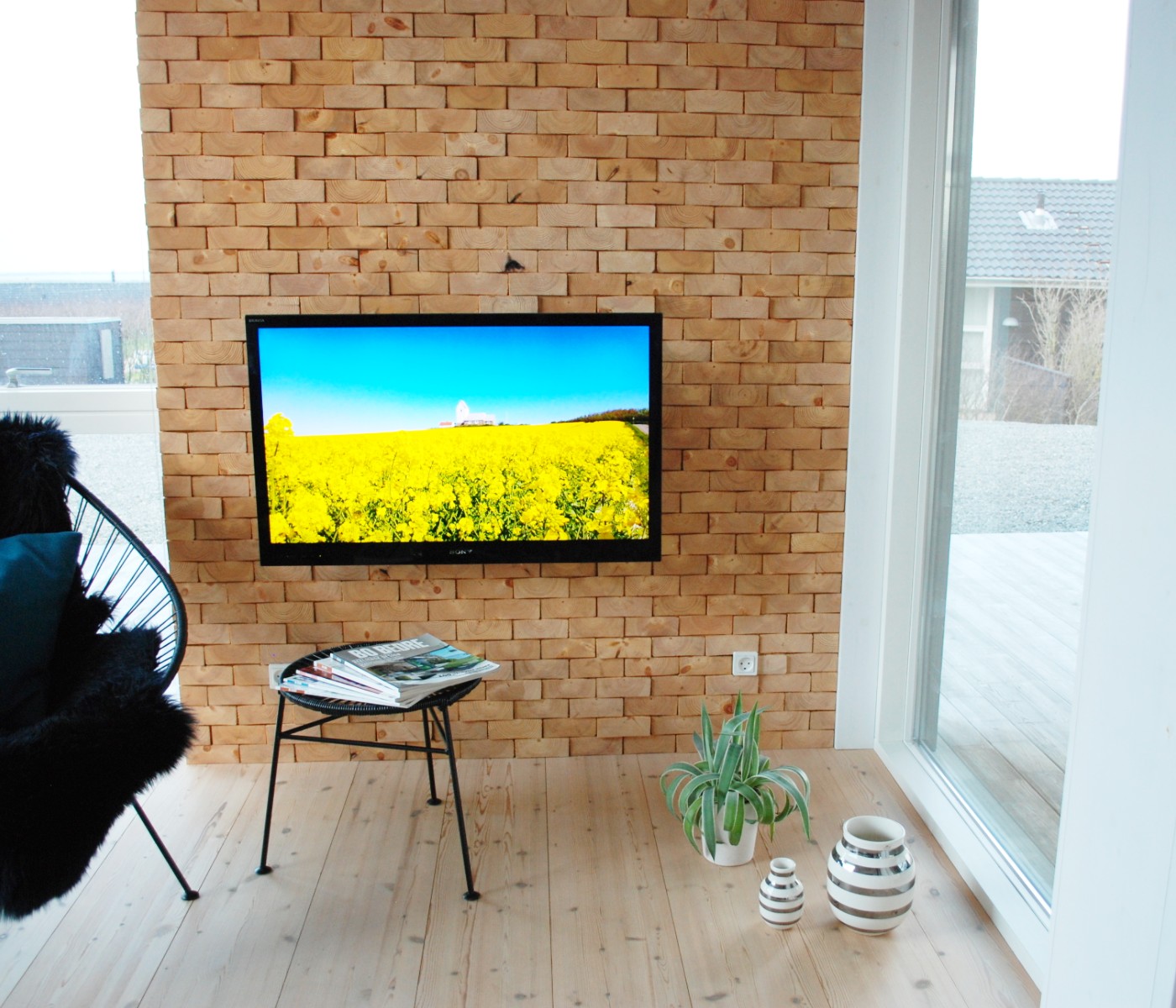 NORTO has a philosophy that wood is not just wood. We see wood as a valuable material that creates unimaginable possibilities and a special atmosphere in a room. When you buy wooden interiors from NORTO, you get a product with a focus on:
Sustainability: NORTO's products are created with a focus on reusability and made from sustainable upcycled natural materials
Design: The products are created from a Nordic design tradition with a focus on natural materials, a simple aesthetic expression and bright color shades
Functionality: At NORTO, it is important that the products have a documented functionality
Quality: NORTO uses solid raw wood selected according to high quality requirements and with a long durability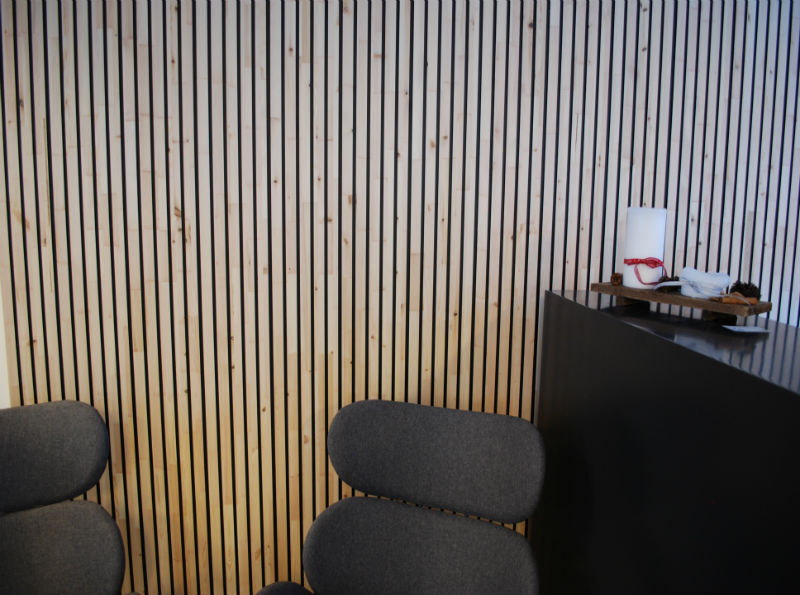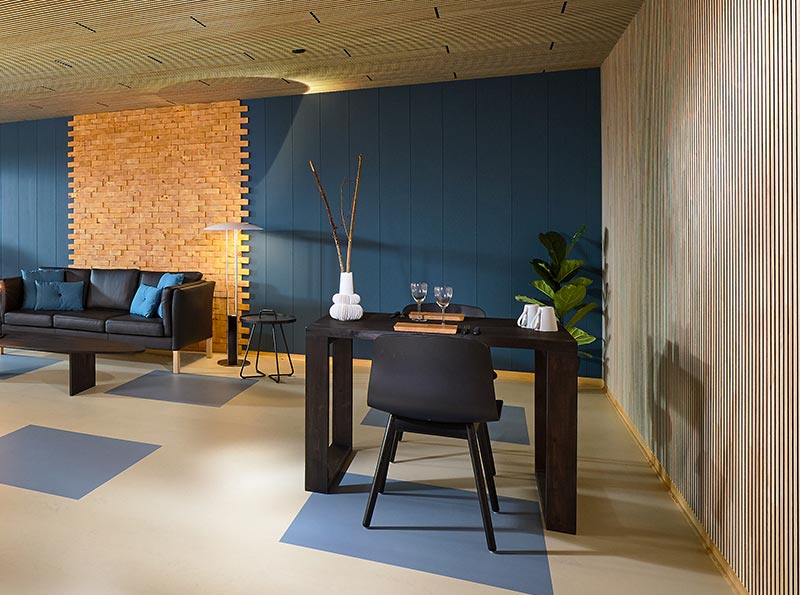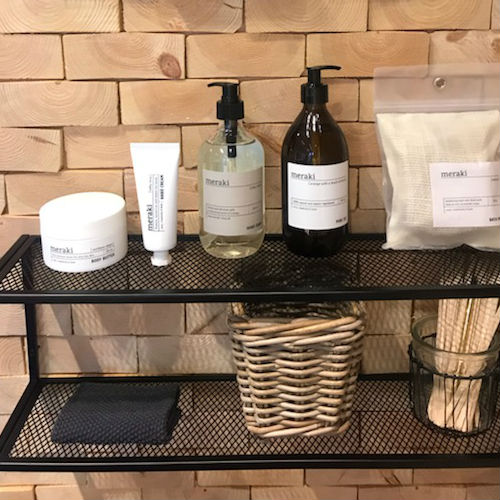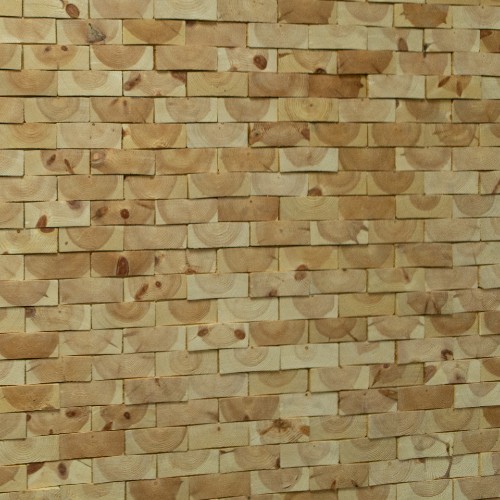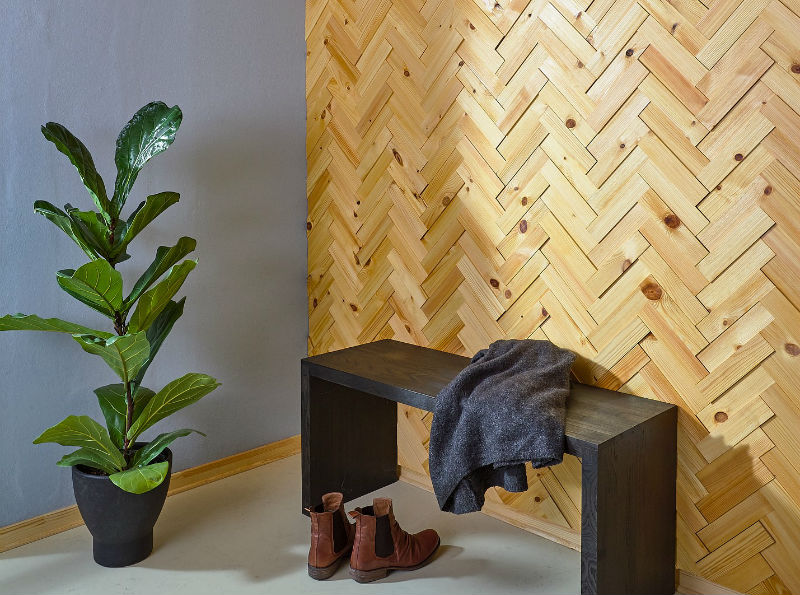 Long-term and sustainable product development
We have a humble approach to production principles and make an effort. We develop the best solutions and use an honest and durable material such as pine. NORTO's product ranges are created based on a sustainable idea, where the West Jutland industriousness means that we protect nature's resources, so that customers can buy products with a clear conscience. At NORTO, we are constantly experimenting with new solutions, compositions, constructions and details. The ongoing product development is an expression of the fact that NORTO creates continuous recycling of the raw wood to the best of its ability. We are constantly looking for opportunities to utilize waste from production to create authentic products.
Why pick NORTO?
– the natural choice
NORTO has created a number of sustainable products within ceiling and wall coverings as well as floor and kitchen solutions in solid white residual wood. Our products fit into interior design for private homes, businesses or public buildings. We have emphasized the properties and qualities that make our products unique and valuable. Read below why we think you should choose NORTO:
Upcycling of residual wood
The whole philosophy behind NORTO is the upcycling of raw materials. We want to utilize our raw wood in the best possible way. At NORTO, we use leftover pine wood that would otherwise be thrown away or burned. We think that the raw wood from the Northern European forests is too good to be burned, so we use the unsorted wood for the development of new products.
Produced in Denmark
NORTO's wood products are developed and produced in Denmark. Our employees have professional knowledge and experience within the wood industry. We think through every detail in product development and have an innovative approach to how we use the raw materials most optimally.
Fire-approved wooden cladding
Our product ranges NORTO Bech andNORTO Friis are fire-approved solid wood panels that have been tested and approved for K1 10, D-s2,d0 for installation as ceiling covering. NORTO Bech is one of the few listed claddings on the market approved according to precisely these European standards in fire protection. The fire approvals mean that the products have been tested for burning through as well as heat and smoke development. These approvals give you peace of mind and safety in the event of a fire when you install ceiling coverings in your home or business.
Good acoustics
Our wood products will contribute to improved acoustics in the room. As a material, wood itself has a sound dampening effect. The three-dimensional and rough surfaces of the wooden coverings and varying forms contribute to a shorter reverberation time in the room, where the sound can be absorbed and refracted in the room. We also have documented sound measurements on our acoustic solutions.
Quality and good craftsmanship
Our wooden products are created with a passion for good craftsmanship. We do not compromise on quality, even if we use residual wood. The craftsmanship traditions and a careful processing of the raw materials are in focus in the development and production of NORTO's products.
The good indoor climate
A good indoor climate is essential for achieving a sense of well-being and maintaining a good and healthy life. Wood is a natural material that contributes to a good indoor climate in a room, because wood as a material has a special ability to create calm and balance in a room. NORTO's products are made from pine wood, which especially has a positive effect in relation to the breakdown of bacteria.
Individual solutions
NORTO's wooden interior offers many options for creating individual design solutions. Our flexibility allows us to solve various tasks based on the customer's individual wishes and needs. NORTO wants to create the framework for atmospheric, inspiring and personal room and furnishing solutions.
Nordic design
NORTO offers wooden products that have been developed based on a Nordic design tradition in terms of material selection, shapes, colours, style and aesthetics. Natural materials are a key element in Scandinavian design. The products from NORTO are made of pine wood, which with the light shades adds a warm and natural atmosphere to the room. NORTO's products create an exclusive and aesthetic expression in the interior design of the office, in the restaurant or in the private home. The inspiration for NORTO's interior products comes from the Nordic style trends, where simplicity in aesthetic and material selection is the focal point.
Contact NORTO
Nr. Bjertvej 17
7830 Vinderup
Phone: +45 9610 1522
Mail: mail@norto.dk
CVR. nr.: 40123164
Sign up to our newsletter