DANISH.SUSTAINABLE.EASY
About NORTO
NORTO IS A STORY OF AN INNOVATIVE ADVENTURE COMBINED WITH LOVE FOR WOOD, FOREST AND NATURE. NORTO WANTS TO RETURN TO NATURE WITH ITS PRODUCTS, WHILE ADDING VALUE TO THE CURRENT INTERIOR PROJECTS. READ THE WHOLE STORY ABOUT NORTO HERE.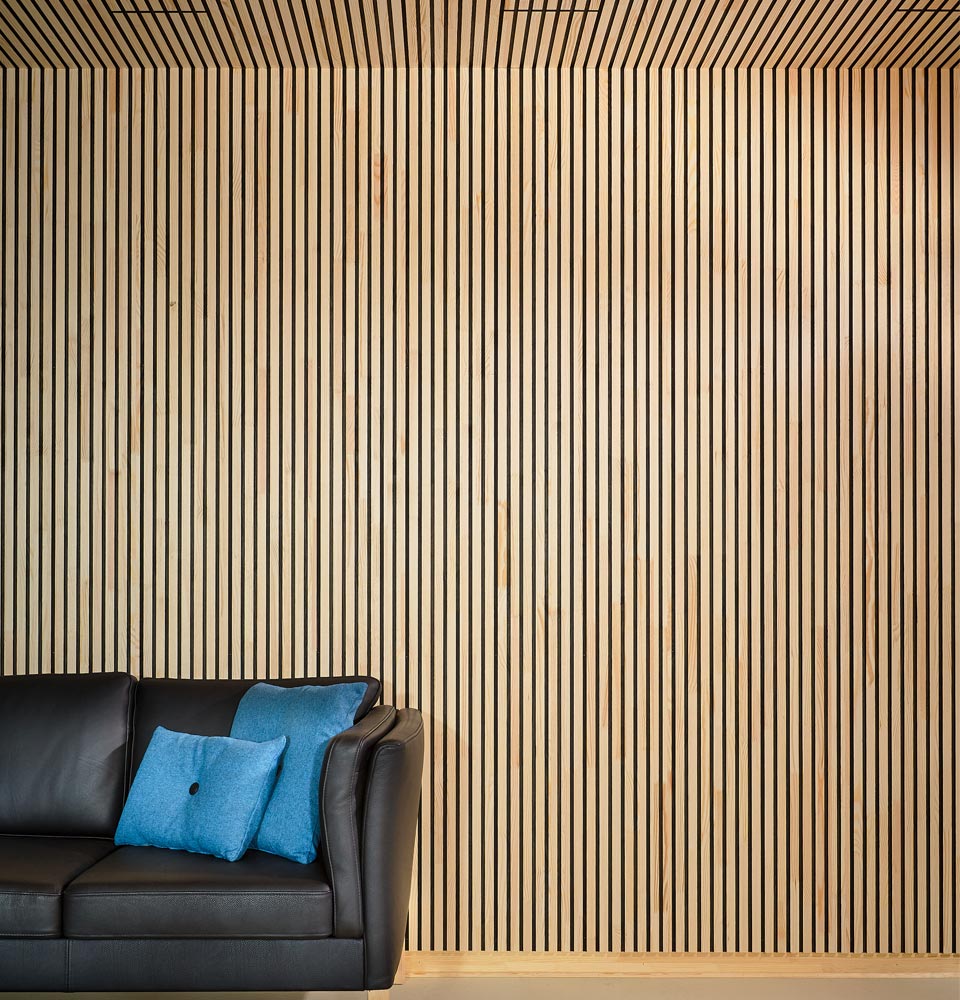 The history of NORTO brand – It all started with an innovative idea
Launched in 2018, NORTO brand constitutes part of the Danish design and interior design history and comes from Vinderup in Western Jutland in Denmark. Vinderup Træindustri (VTI) (Vinderup Wood Industry) has been producing glulam for the furniture and window industry and building markets for the DIY target group for more than 40 years.
In recent years the company has recognised the potential for optimising the use of residual wood. In order to make the best use of raw wood, Vinderup Træindustri has created and developed a new area of business – sustainable products made of residual wood. The new line for interiors is called NORTO. Upon developing the NORTO brand, we experimented with everything from shapes, colors, words, textures and countless combinations, all in order to develop sustainable products. The innovative idea behind NORTO is to create exclusive products, that are easy to install and made from natural recycled materials.
Where did the name of NORTO brand come from? – from Nordic nature
The name NORTO comes from 'Nordic' and indicates, that the brand has Nordic roots. Nordic inspiration comes from both the visual expression of the products and the pine materials from the Scandinavian forests.
All NORTO products bear Danish last names. These names indicate, that these products are made in Denmark by employees, who respect natural wood and have a passion for good craftsmanship.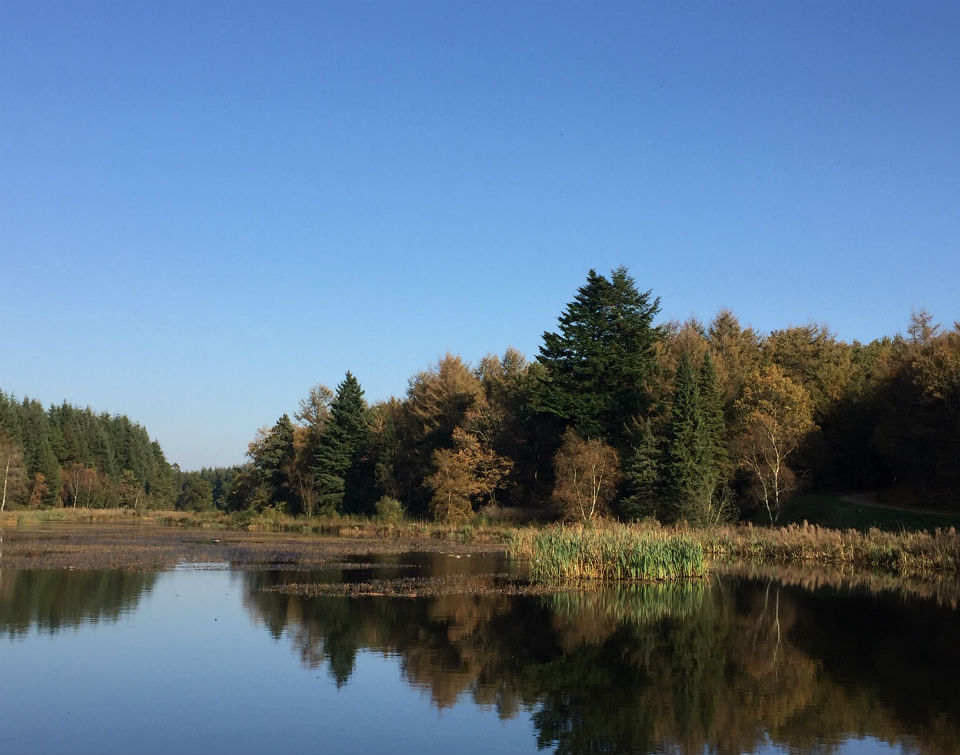 The idea of returning to nature
Forest, trees and nature are key words within the NORTO vision. Behind NORTO there is an innovative idea of offering exclusive living spaces based on sustainable production principles.
The basic principles of NORTO brand include
• NORTO has a vision of showing respect for nature and aims at making the most of its precious resources.
• NORTO operates on the principles of sustainability, recycling and upcycling.
• NORTO ensures protection of natural and forest areas for future generations.
• NORTO offers individual and sustainable design solutions for ceilings, walls, floors and kitchens for private consumers, architects, home stylists, interior designers, project vendors and construction consultants.
• NORTO's mission is to promote a return to nature.
NORTO brand adheres to the philosophy, which asserts that wood is not just timber itself. We see wood as a valuable material, that creates unlimited possibilities and a unique atmosphere within the room. When you buy wooden interiors from NORTO, you get a product that focuses on:
• Sustainability: NORTO products are designed for upcycling and made from durable, recycled natural materials.
• Design: The products are based on the Nordic design tradition with an emphasis on natural materials, simple aesthetics and light color shades.
• Functionality: NORTO offers products that are easy to assemble and combine in different ways, according to your own wishes and needs.
• Quality: NORTO uses solid, raw wood chosen for its high quality requirements and long life span.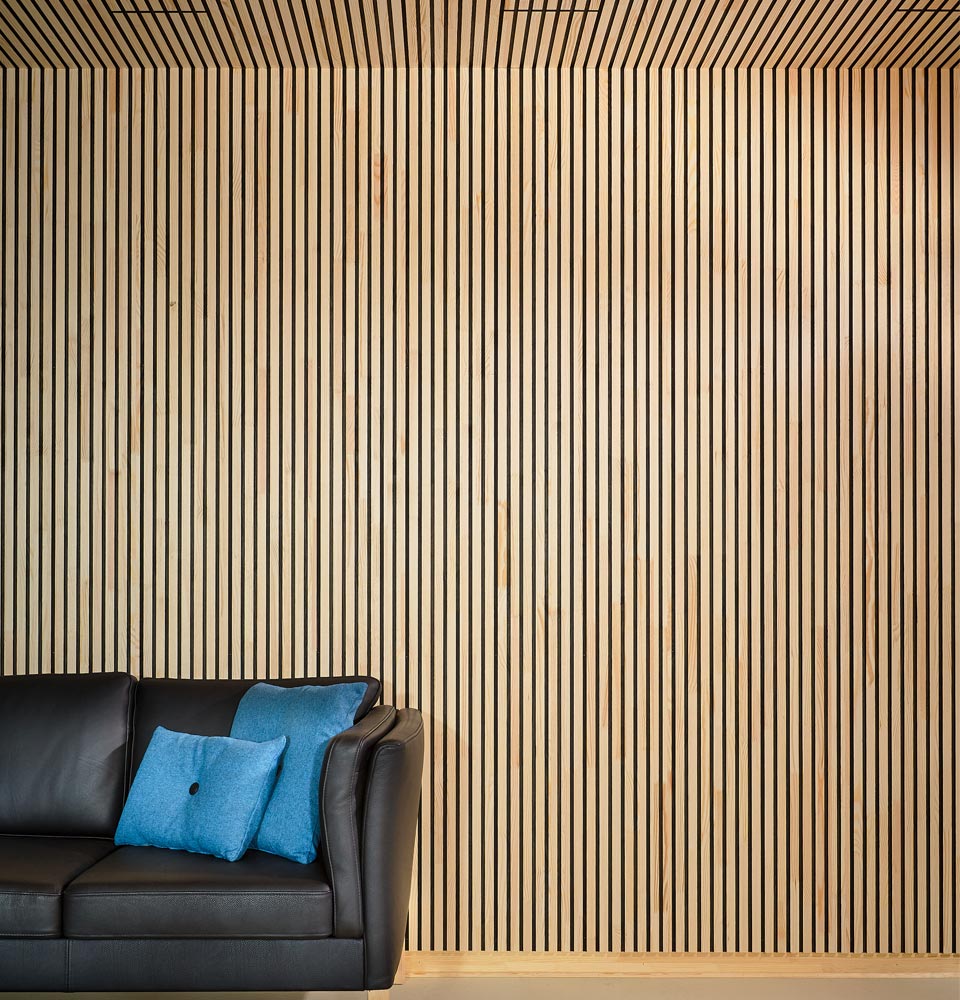 Fire-resistant ceiling covering
The product ranges NORTO Bech and NORTO Friis constitute fire-resistant wooden panels for ceiling and wall. As one of the few manufacturers of wooden panels on the market, NORTO Bech has obtained the K1 10, D-s2,d0 fire protection certificate. Therefore, as a user you can be sure, that the ceiling covering is approved according to European fire protection standards. We have worked with Danish and Swedish fire protection and research institutes to approve these approvals
A fire certificate means that the wood coverings have been tested for their reaction to fire. Wooden panels are tested for durability against material burning (K1 10) and generation of heat and smoke (D-s2, d0). The latter are the most critical and dangerous element of fire. As one of the few manufacturers on the market, NORTO has a documented anti-smoke and heat certificate for its wooden panels.
In our installation instructions we have clearly described how to install ceiling coverings to meet the fire protection requirements. NORTO Bech and NORTO Friis are approved for installation with straight or stepped joints. NORTO fire-resistant wood coverings must always be installed in accordance with the installation instructions and the applicable building regulations.
Why is it worth using fire-resistant wooden coverings?
If you need to build, renovate or rebuild your house or apartment, it is a good idea to think about long-term building and design solutions. New and stricter construction requirements are constantly being set in the construction industry, so you can successfully use them. By installing fire-resistant wooden ceilings in your house, you help ensure safety for yourself and your family in case of fire. You can protect all ceiling constructions and interiors with a NORTO fire-resistant wooden ceiling covering.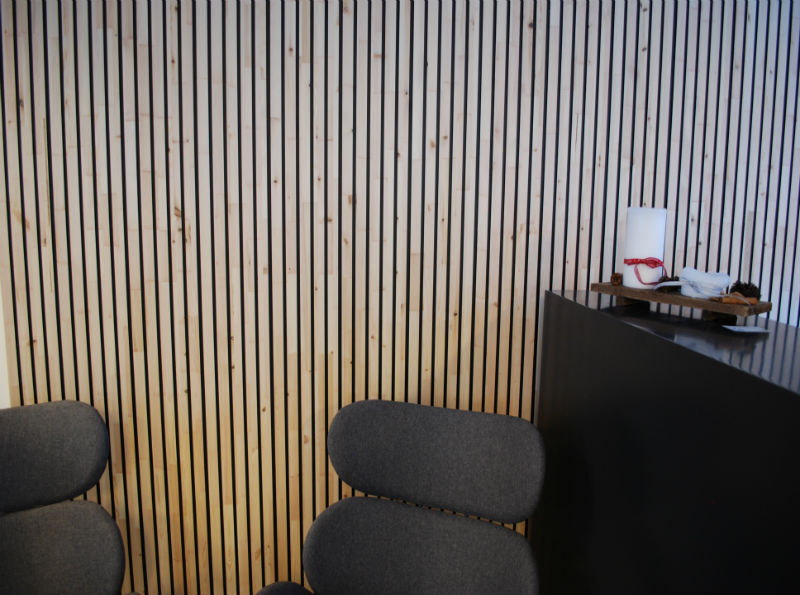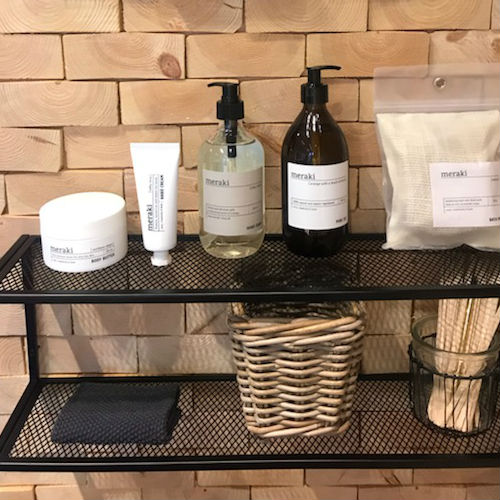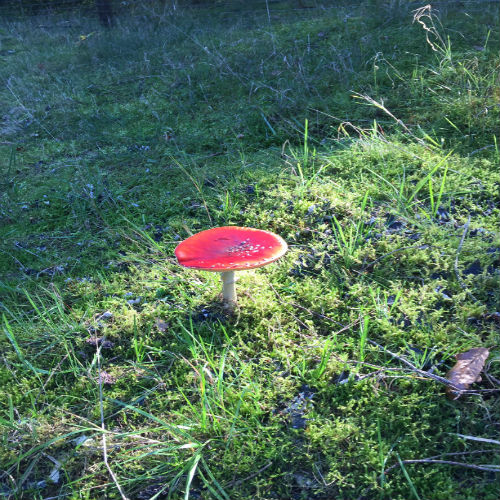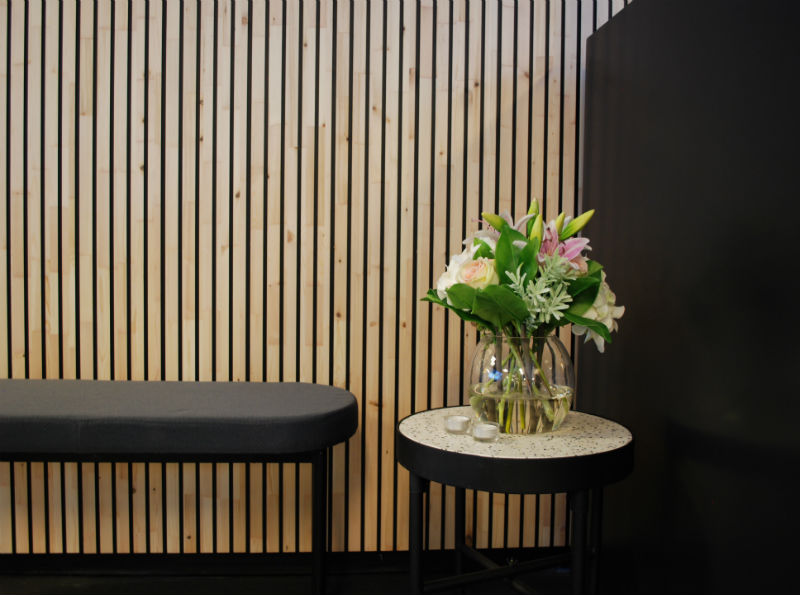 Sustainable and ecological focus
Sustainability, recycling and upcycling are at the heart of NORTO's business. We use materials from certified and sustainable forests in the Northern Europe and process wood with care and respect for the surrounding nature, recovering residual wood from wood production. Focusing on the selection of materials and production, we offer products of a high quality with a long life.
Sustainable narration
The history of NORTO's sustainable development began in Vinderup, in north-western Jutland. Employees from the Vinderup wood industry have a special respect and love for wood, which is the basis for the production of many sustainable and ecological products for interiors. Respect for forestry, craftsmanship and good materials is the story of NORTO brand development. NORTO's philosophy is based on creating sustainable products, that take into account the past, present and future. We show particular respect for forestry and wood production from the past, giving trees new life in present and future residential and public buildings. NORTO also aims to bring nature into the home and allow natural products to become part of our daily life at home, at work or in public spaces.
When Vinderup Tæindustri receives raw wood, the material is checked for its high quality already upon delivery. Raw wood, that is not used for furniture and window profiles, is used for NORTO products. This means that raw wood is of high quality, even if it is residual wood. With NORTO, the idea is to use as much wood as possible to protect forestry.
Upcycling as the principle for production
Upcycling is of a key value in the process of manufacturing the NORTO products. At NORTO, we think about the entire recycling process – from wood growth in the forest all the way to the finished product. The basic idea of using sorted wood is, that NORTO adds new value to the raw material. With NORTO products, raw wood becomes part of something new and has a different purpose, when we upcycle it. It is very important for us not to harm the environment, when manufacturing wood products. We maintain the original quality and value of raw wood and ensure that no further use of materials occurs. This means that our raw wood always has a long life and durability. Part of the raw wood is used for glulam and sorted wood is used for other NORTO products.
To support our vision of delivering products with a higher design cycle, we have developed a new brand name, that we sign for our products. The trade name "Upcycled by NORTO" symbolizes, that the product is made in a new context from recovered wood left-overs.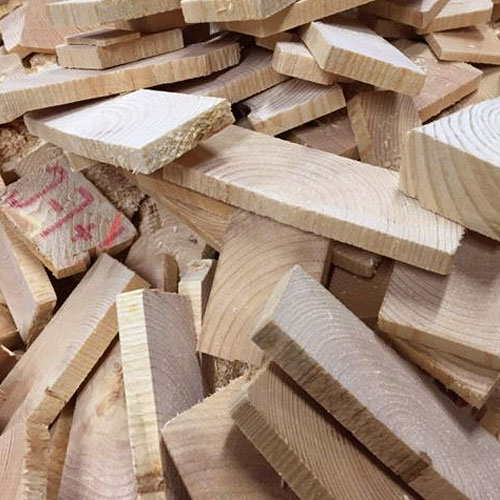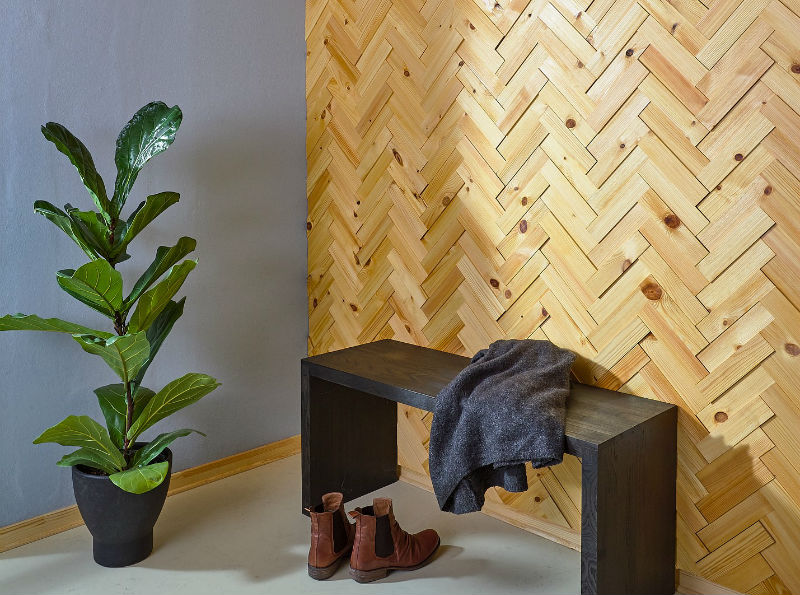 Long-term and sustainable product development
We have a fair approach towards the principles of production and we make every effort to make them as perfect as possible. We develop the best solutions and use a durable material such as pine. NORTO's product range is based on a sustainable idea, where the Danish ethos of working in western Jutland means that we protect natural resources, so that customers can buy our products with a clear conscience. With NORTO, we are constantly experimenting with new solutions, compositions, designs and details. Continuous production development shows, that NORTO provides the best possible recycling of raw wood. We are constantly looking for ways to use production waste to create authentic products.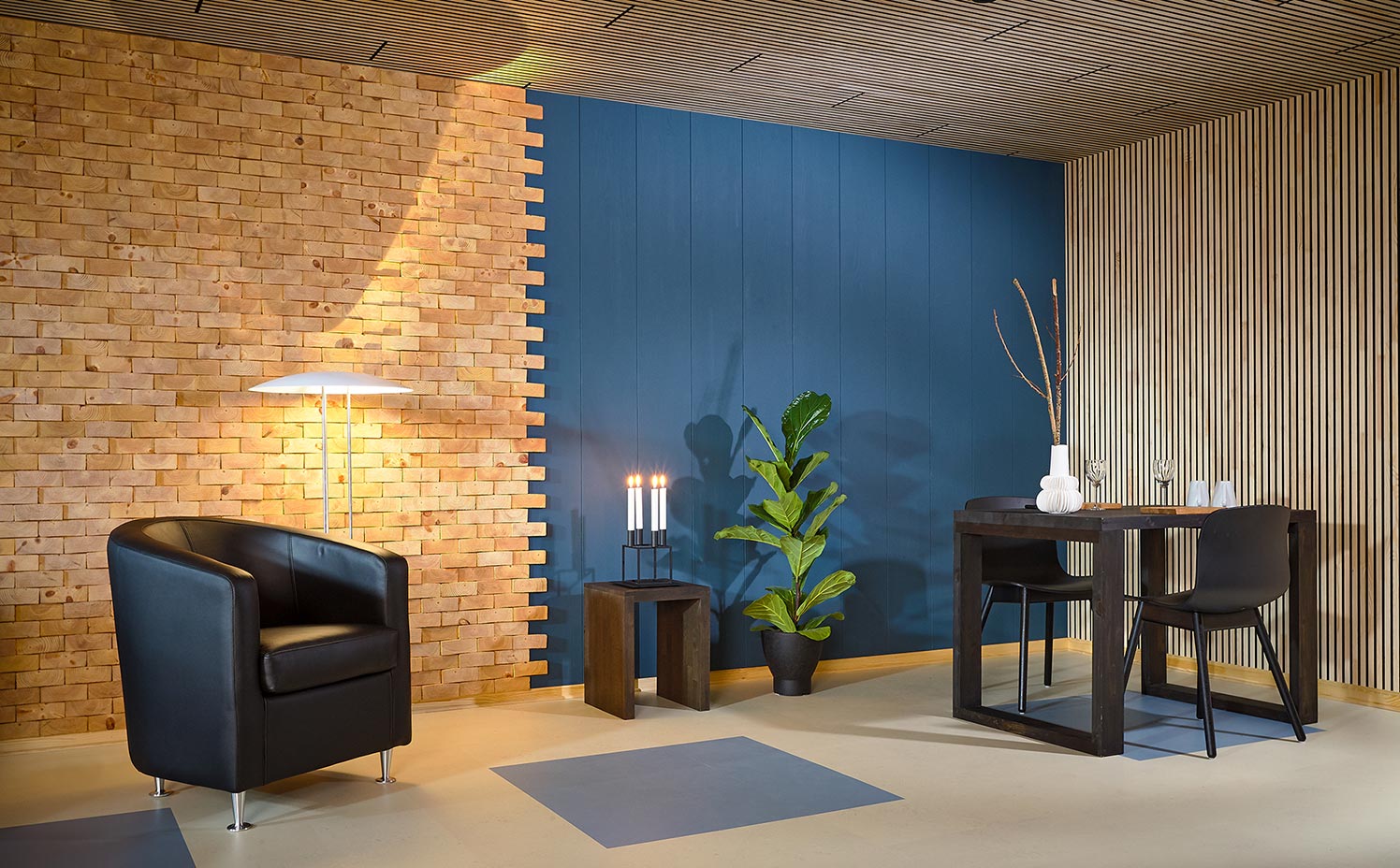 Nordic design and future trends
While developing our NORTO wooden products, we have experimented with an abundance of patterns, colors, shapes and materials in the form of residual wood, left from production. NORTO associates have proper technical and design expertise in terms of wood, while we at NORTO adhere to a vision of promoting sustainability in the wood industry. This combination has formed the basis for the development of NORTO wooden interiors.
During the design phase we launched a successful collaboration with Rikke Skytte – lecturer and researcher of new design trends. Rikke helped us and inspired us in terms of design, texture, color selection, design language and product spirit of the time. Rikke inspired us into the direction, in which we developed ceiling and wall coverings with a durable and sustainable design.
In particular, we used Rikke's advice for designing with soft, round and organic shapes for the NORTO Leth product range, which has rounded edges on wooden slats. This provided NORTO Leth with a surface, that fits into future residential trends with interiors, that create peace and balance within the room. Upon developing NORTO Bech, Rikke confirmed that a design with wooden slats have a bright future in national and international interior design. In the final development phase for NORTO Skov 135, after a meeting with Rikke, we introduced color changes, that corresponded to our desire to emphasize nature, durability and recycling in the choice of material and color much more than the first prototypes. To emphasize our focus on recycling, upcycling, and sustainability, we also developed a new thing – a brand that is placed on out products. The brand itself constitutes a stylistic element, and the "Upcycled by NORTO" logo means, that the product is made of recycled wood residues.
Hereby, we wish to give our warmest recommendations to Rikke Skytte as a partner in the product design and development process.
This is how Rikke Skytte commented on hers cooperation with NORTO:
"At a time when we are looking for products that can inspire trust and compassion, and at time when what is well known meets with new solutions, NORTO comprises a unique solution in terms of design.
I had no doubt about that. NORTO products express an important aspect of the spirit of our time and our common future. I thought so when I heard about NORTO's vision to optimize the use of residual wood from production and create unique ceiling and wall solutions that use raw wood and thus create upcycling.
It is a company with a history and a strong focus on cooperation, a company that looks into the future.
Understanding the material and trust in the product are the alpha and omega at a time when a struggle with the "buy and throw away" culture is underway. Thanks to easy solutions and good dialogue, NORTO provides the customer with an experience of being the co-designer of the project while being well-instructed during the installation.
Wood will continue to be one of our most important design materials in the future, especially when it comes to residual wood and recycled wood. The new solutions meet the needs of the modern consumer and the whole space around them, both in terms of sound absorbing functions and visual aesthetic solutions on walls and ceilings."
Rikke Skytte
Trendologist and designer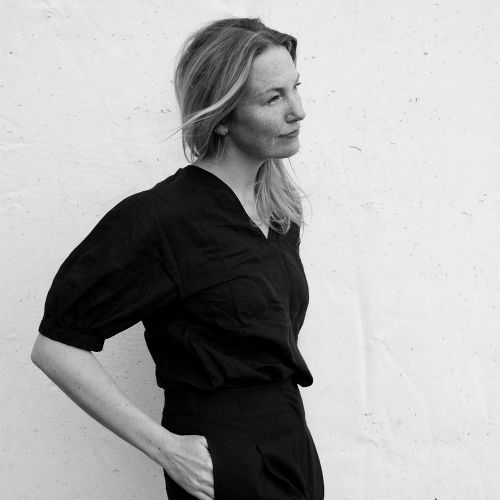 Why choose NORTO?
– a natural choice
NORTO has developed a series of sustainable products for ceiling and wall coverings, as well as floor and kitchen solutions made from solid wood. Our products are suitable for the interior design of private homes, businesses or public utility buildings. In the course of developing our products, we have highlighted the features, that make them both valuable and unique. Read below why we think you should choose our NORTO products:
Raw wood recycling
The entire philosophy behind NORTO is to recycle raw materials. We want to use our raw wood in the best possible way and protect it as a decent, solid and durable material. We use pine scraps, that would otherwise be thrown away or burned. We think that the raw wood from Northern European forests is too good to burn, thus we use sorted wood to develop new products. Sustainability, recycling and upcycling are the turning point, where wood comes to life and is used in NORTO products.
Wooden finishing made in Denmark
NORTO wooden products are developed and manufactured in Denmark by talented local employees, who have professional knowledge and experience in the wood industry. All details of the product development process are properly thought-out, and we have an innovative approach to how to optimize the use of raw materials in order to protect the local and Nordic forest and natural areas, from which we obtain our basic raw materials.
Fire-resistant wooden covering
Our NORTO Bech and NORTO Friis product series constitute fire-approved panels made of solid wood, that have been tested and approved for K1 10, D-s2,d0 for installation as a ceiling covering. NORTO Bech is one of the few wooden panels on the market to be approved according to these European fire protection standards. The fire protection approvals mean, that the products have been tested for combustion as well as heat and smoke generation and thus ensure safety in the event of fire during the installation of ceilings at home or in the company.
Excellent acoustic
Our wooden products contribute to improved room acoustics. Wood itself, as a material, has a sound-damping effect. Three-dimensional and rough surfaces of wooden coverings, as well as different design trends, contribute to a shortened reverberation time in a room where sound can be absorbed and refracted. Therefore, you can equip your home or company headquarters with soft materials and handles to obtain optimal acoustic effects. In newer buildings with large windows and high ceilings, selecting design solutions that can provide good room acoustics comes as an advantage. We are currently developing and testing the acoustic properties for several of our products.
Quality and good workmanship
Our wooden products are made out of passion for excellent craftsmanship. Sorted raw wood meets high quality requirements where there are no large cracks or knots in raw wood. We do not compromise in terms of quality, even if we use residual wood. At NORTO, traditions of craftsmanship and careful processing of raw materials are the subject of product creation and development.
Easy and quick installation
All NORTO products are easy and quick to install for both professional craftsmen and the target group. No special experience is required to install our ceiling and wall coverings.
The installation instructions clearly describe in text and pictures how each product is supposed to be installed correctly and which tools should be used. Our products are easy to install because they can, among other things, be installed directly on an existing formwork (see installation instructions). We have also taken into account, that ceiling and wall coverings can be easily retrofitted if extensions, lamps, plugs, etc. are to be placed there later on.
Favorable indoor climate
Every day, we spend our time in different rooms either at work or at home. A good indoor climate is essential for a our well-being and leading a favorable and healthy life. Wood constitutes a natural material, that contributes to a good indoor climate because, as a material, it has a particular ability to create peace and balance within a room. A wooden NORTO interior invites you with a warm and comfortable room atmosphere. NORTO products are made of pine, which has particularly positive anti-bacterial properties.
Customized design solutions
NORTO wooden interiors offer a plethora of opportunities to create individual design solutions for your home, office or company. Here you can combine products and develop a personalized interior design solution. Our flexibility allows architects to solve different tasks based on individual wishes and needs. NORTO wants to create a framework for atmospheric, inspiring and modern room and interior design solutions.
Nordic design
NORTO offers wooden products based on the Nordic design tradition of selecting materials, shapes, and colors as well as style and aesthetics. Natural materials are the key element of Scandinavian design. NORTO products are made of pine, which gives the room a warm and natural atmosphere thanks to its light shades. NORTO products create an exclusive and aesthetic expression within the office, restaurant or home. The inspiration for NORTO products for interiors comes from the Nordic trends, where simplicity is of crucial importance in the selection of aesthetics values and materials. Our products fit into the national and international decor of various rooms, flats and houses.
Multifunctional products
Our wooden products can be used in an abundance of different ways, in which various product categories can be assembled and installed to suit the room and its interiors. All NORTO product ranges can be used in different types of rooms – from kitchens, bedrooms, home offices to staircases, conference rooms or company reception areas. There are countless possibilities for creating individual solutions with our sustainable wooden interior products.
Excellent quality-to-price ratio
NORTO products also ensure a suitable quality-to-price ratio. When you buy our wooden interior you get a durable product, made of good and solid materials in an exclusive style. NORTO is dedicated for those, who would like to give a little more to receive a unique product with long durability and strong, balanced history. Our wooden products are designed for many types of rooms, whether for private consumers, architects or companies.
Innovative and modern
Our NORTO wooden products are manufactured with a focus on innovative and sustainable solutions. NORTO develops its products based on the requirements of future buildings in relation to the use of recyclable materials and the creation of modern design. As we focus on taking future trends into account – such as do-it-yourself – everyone can install NORTO products.
Contact NORTO
Nr. Bjertvej 17
7830 Vinderup
Phone: +45 9610 1522
E-mail: mail@norto.dk
VAT: 40123164