DANISH.SUSTAINABLE.NATURAL
DGNB DATA
The DGNB certification was developed in Germany and is based on a holistic understanding of sustainability. We have prepared DGNB data so that our customers can use our NORTO products in their sustainable projects with peace of mind.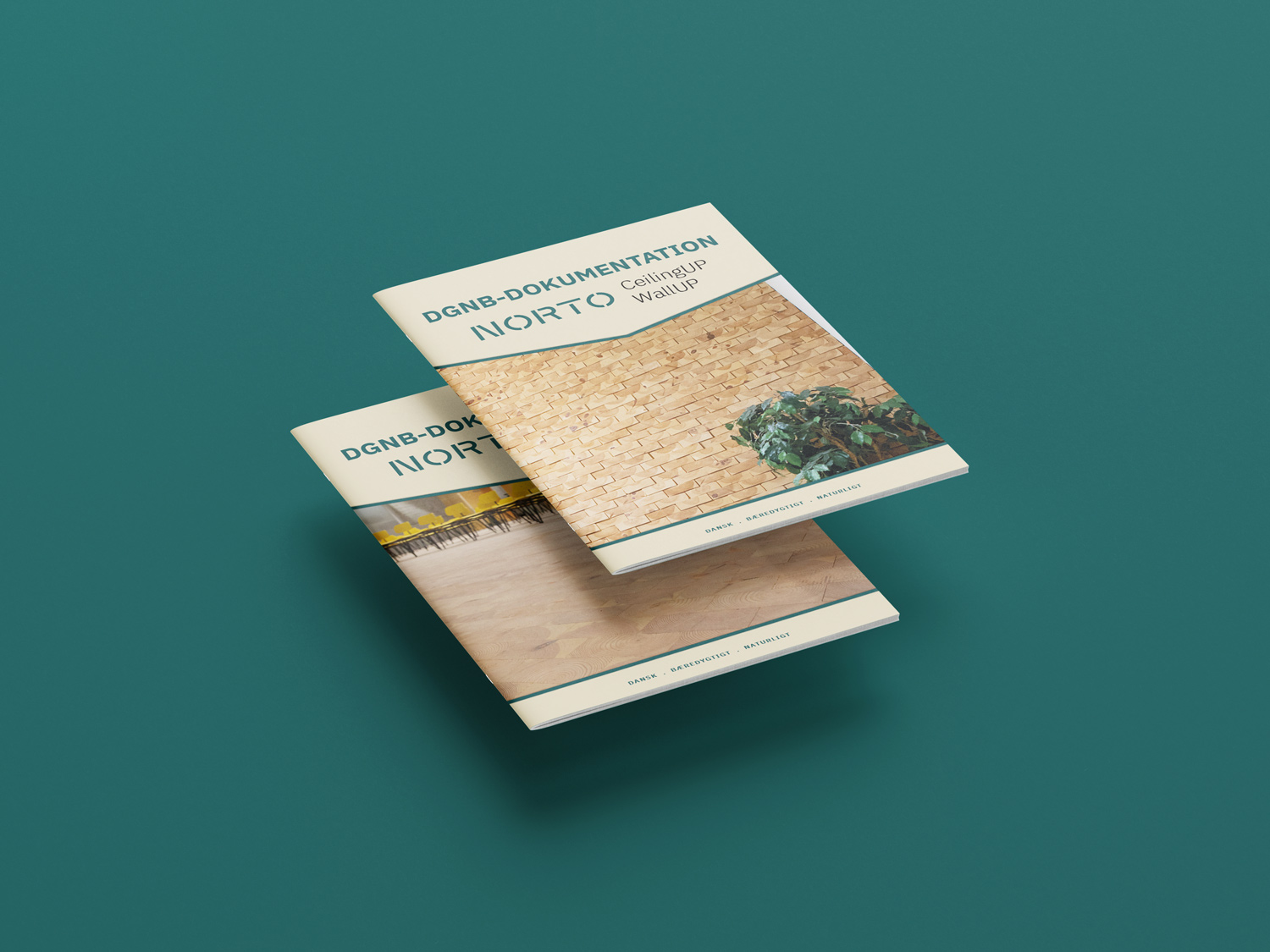 DGNB is a comprehensive tool that is used in an often complex construction process to create calm, guidelines and an overview. DGNB is based on the UN's definition of sustainability and looks at a holistic understanding of sustainability. DGNB not only evaluates a building or an urban area based on how environmentally sustainable it is, but also based on how socially and economically sustainable it is.
At NORTO, we would like to document our history, and have therefore prepared relevant sustainability data for NORTO FloorUP, CeilingUP and WallUP. It varies for the different certification schemes, which data is requested and there may also be variation in which product groups are included. It is therefore not certain that all the listed values ​​will be used in a given project.
In our material, we have chosen to indicate the information under the grades used in DGNB:
Process quality
Environmental quality
Economic quality
Social quality
Technical quality
At the same time, it is indicated whether the criterion in question is included in the DGNB Heart award with the heart icon. Both of our DGNB brochures can be read or downloaded further down the page.
CeilingUP & WallUP – DGNB Data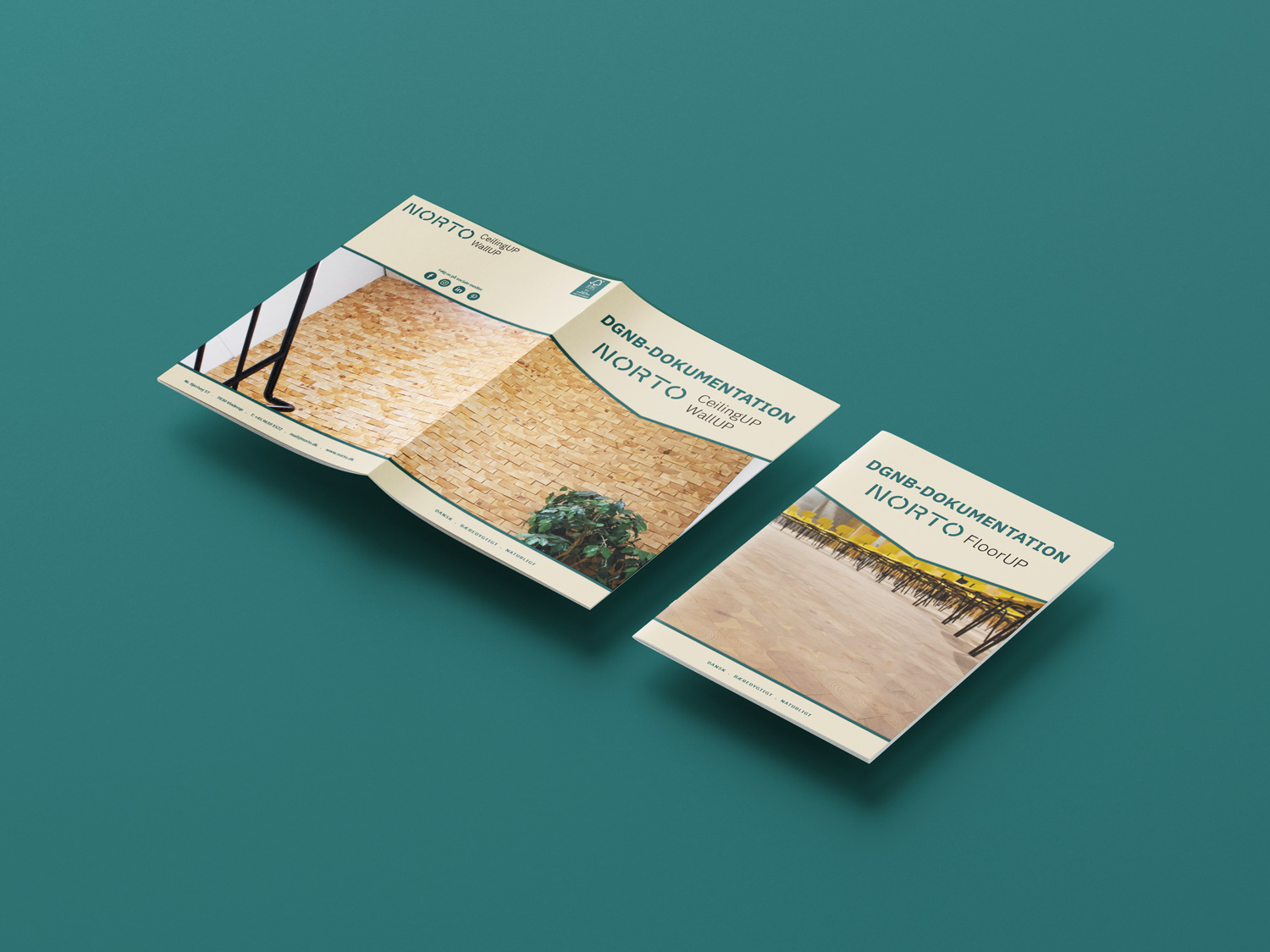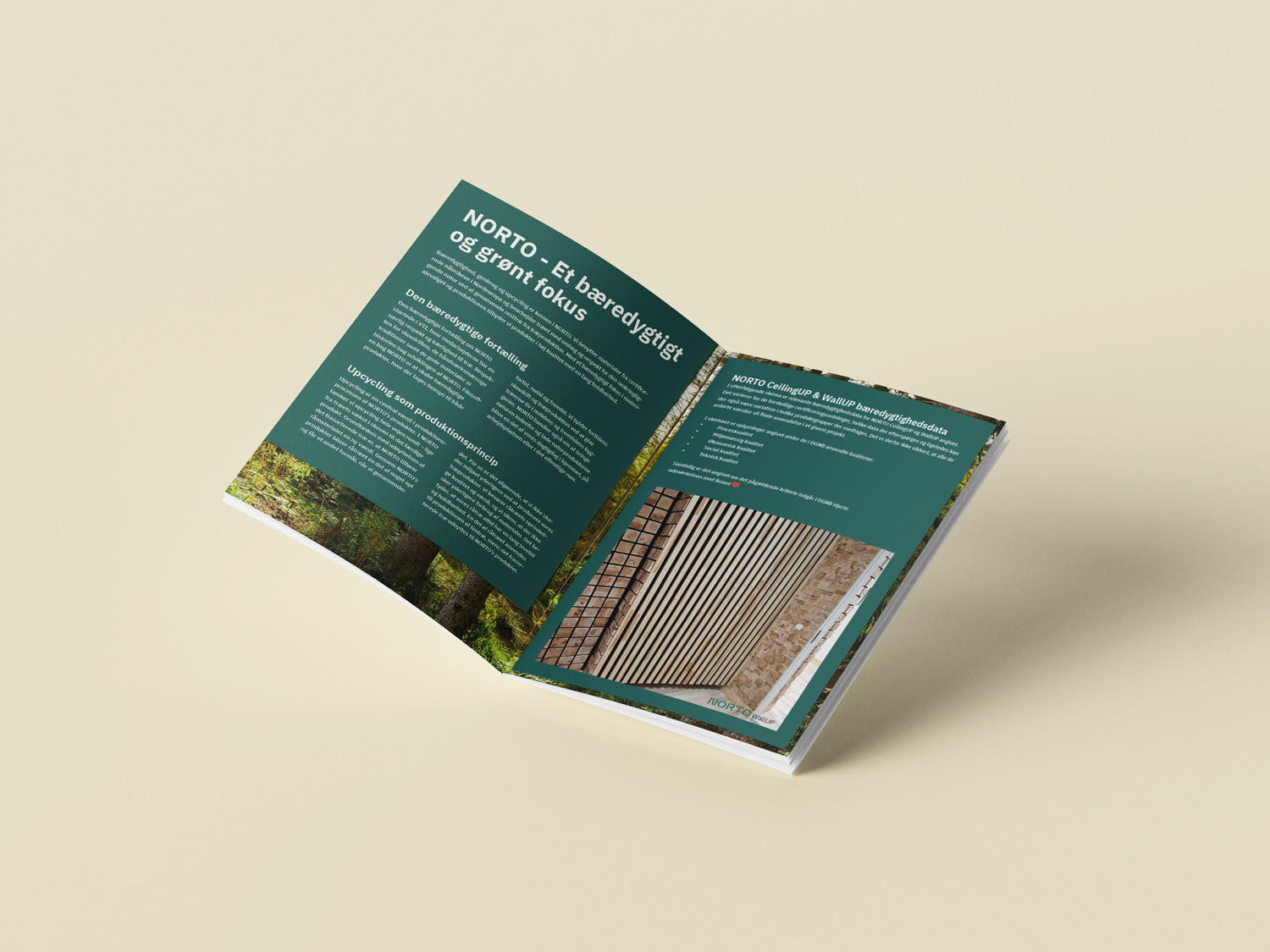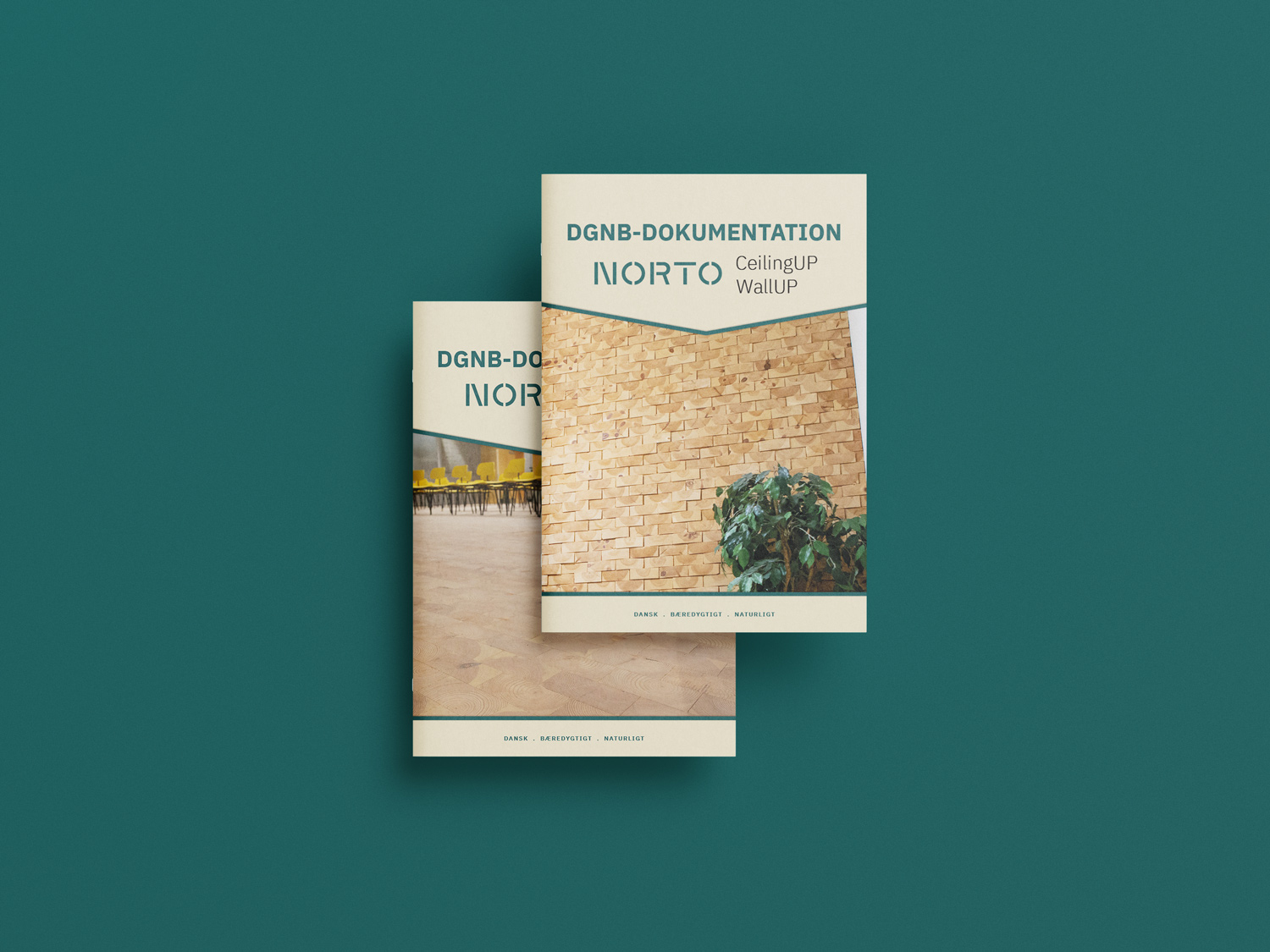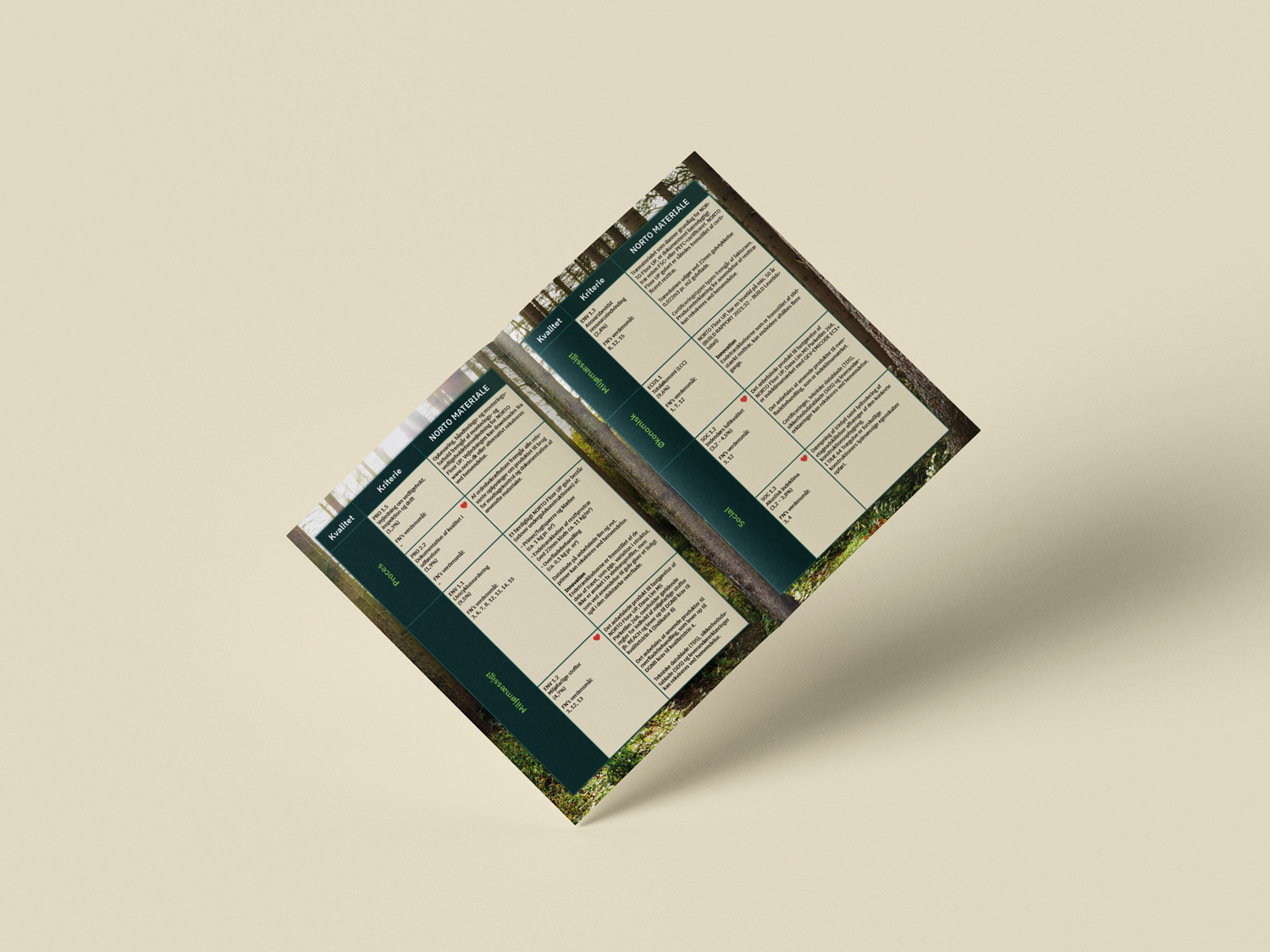 Contact NORTO
Nr. Bjertvej 17
7830 Vinderup
Phone: +45 9610 1522
Mail: mail@norto.dk
CVR. nr.: 40123164
Sign up to our newsletter