DANISH.SUSTAINABLE.EASY
NORTO Kitchen UP
NORTO KITCHEN UP IS A SUSTAINABLE KITCHEN SERIES MADE OF HIGH-QUALITY RECYCLED MATERIALS. THIS SERIES IS MADE OF MASSIVE SECONDARY PINE WOOD. NORTO KITCHEN UP SERIES ARE AVAILABLE IN DIFFERENT DESIGNS AND ARE MULTIFUNCTIONAL WITH THE OPTION OF REPLACING KITCHEN ELEMENTS. READ MORE ABOUT NORTO UP KITCHENS BELOW.
NORTO KitchenUP
Sustainable kitchen solutions made from recycled material
In recent years, kitchen design trends have been characterized by minimalistic solutions. We want to bring back natural and raw expression into the kitchen – so that we can have good contact with nature and the surrounding landscape, where our food comes from. That's why we developed a kitchen solution made of solid residual wood. When developing the kitchen series, we focused on highlighting the natural and rustic structure of the wood with knots, rings and changing shades. This means that the NORTO KitchenUP kitchen solution is completely unique.


Product description
NORTO KitchenUP is a kitchen made of recycled wood materials. The kitchen series is made of solid pine coming from recycled forests in Northern Europe. This kitchen is available with different fronts in terms of handles and colors. Kitchen fronts are available with handles or push-on. We make personal kitchen solutions. That means you have the oppurtunity to choose how many kitchen section you want. In addition, the kitchen range is available in raw wood wood and other surface treatments. The worktop is nicely treated and coated to protect the natural structure and durability of the wood. Both the worktop and the drawers are quick and easy to replace, so you can create your own design solution with dark or light shades or a color combination.
NORTO's kitchen allows you to obtain customized solutions, that match the current decor and style of each customer.
TECHNICAL DATA
Product type:
Kitchen of solid wood
Materials:
Glued wooden boards for fronts, drawers, partitions and table tops

Wood type:
Pine (certified wood from Northern European forests)
Colors:
Raw, untreated wood

Other colors:
On agreement for the specific kitchen project
Price:
Ask for a quotation
Installation instruction:
Under development
Product data sheet:
Under development
Choice of NORTO KitchenUP fronts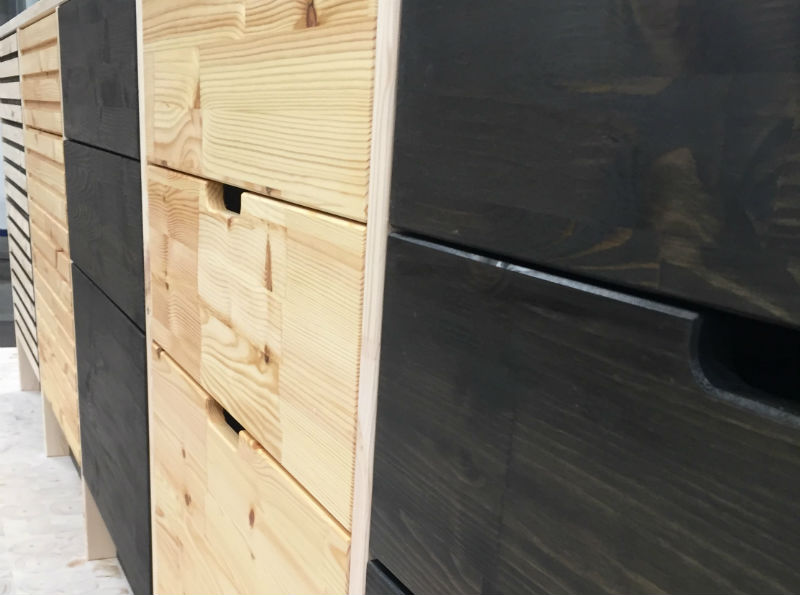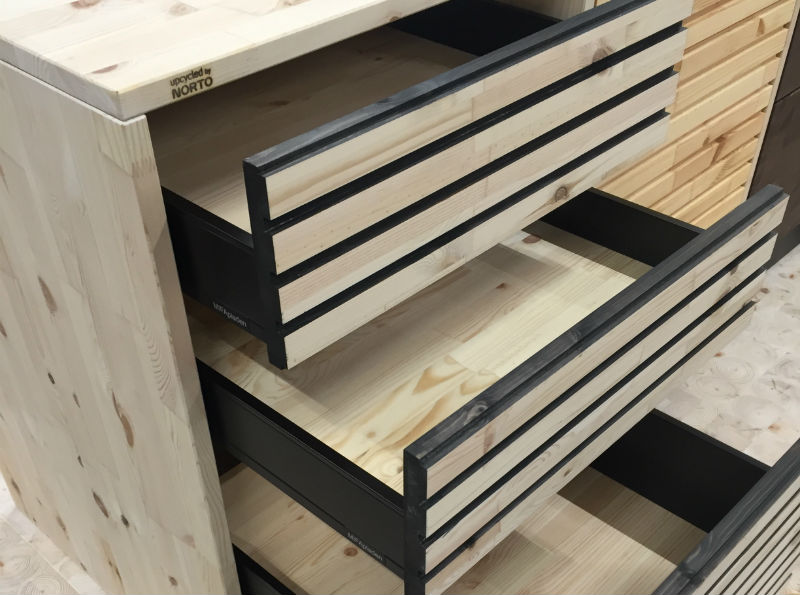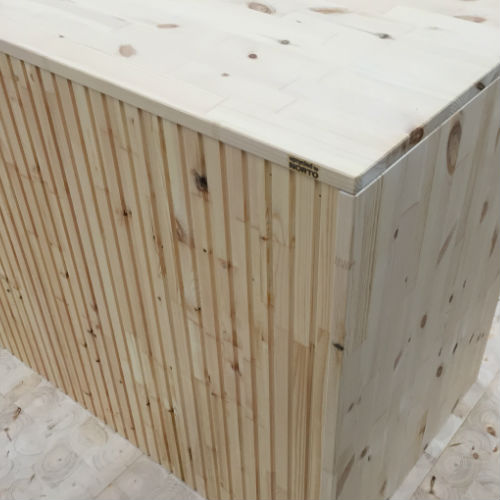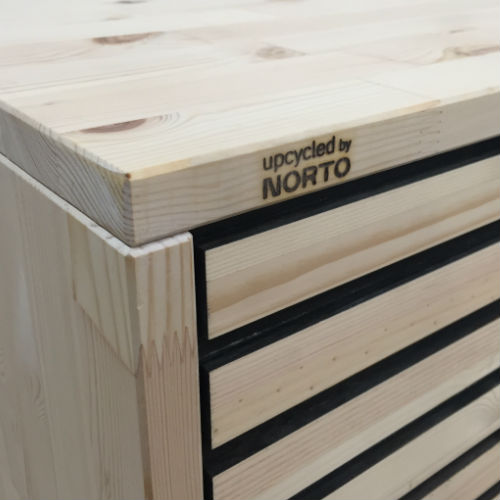 Contact NORTO
Nr. Bjertvej 17
7830 Vinderup
Phone: +45 9610 1522
E-mail: mail@norto.dk
VAT: 40123164