DANISH.SUSTAINABLE.EASY
NORTO Bech
NORTO BECH IS A SUSTAINABLE AND FIRE-RESISTANT WOODEN COVERING DESIGNED FOR CEILINGS AND WALLS. IT CAN BE INSTALLED IN MANY TYPES OF ROOMS AND BUILDINGS. THE DURABLE EXPRESSION OF THE COVERINGS IS UNDERLINED BY THE NATURAL STRUCTURE OF THE WOOD. BELOW YOU CAN READ MORE ABOUT THE NORTO BECH PRODUCT.
NORTO Bech
Sustainable wooden coverings
The NORTO Bech product is a sustainable wall covering made of residual wood. The wall decoration has a Scandinavian design combined with a simple aesthetic expression and the use of natural materials. NORTO Bech is a wooden panel in which nature, functionality, sustainability and design connect to produce a greater whole. These coverings can also be installed on ceilings. Read more about this in the NORTO CeilingUP section above.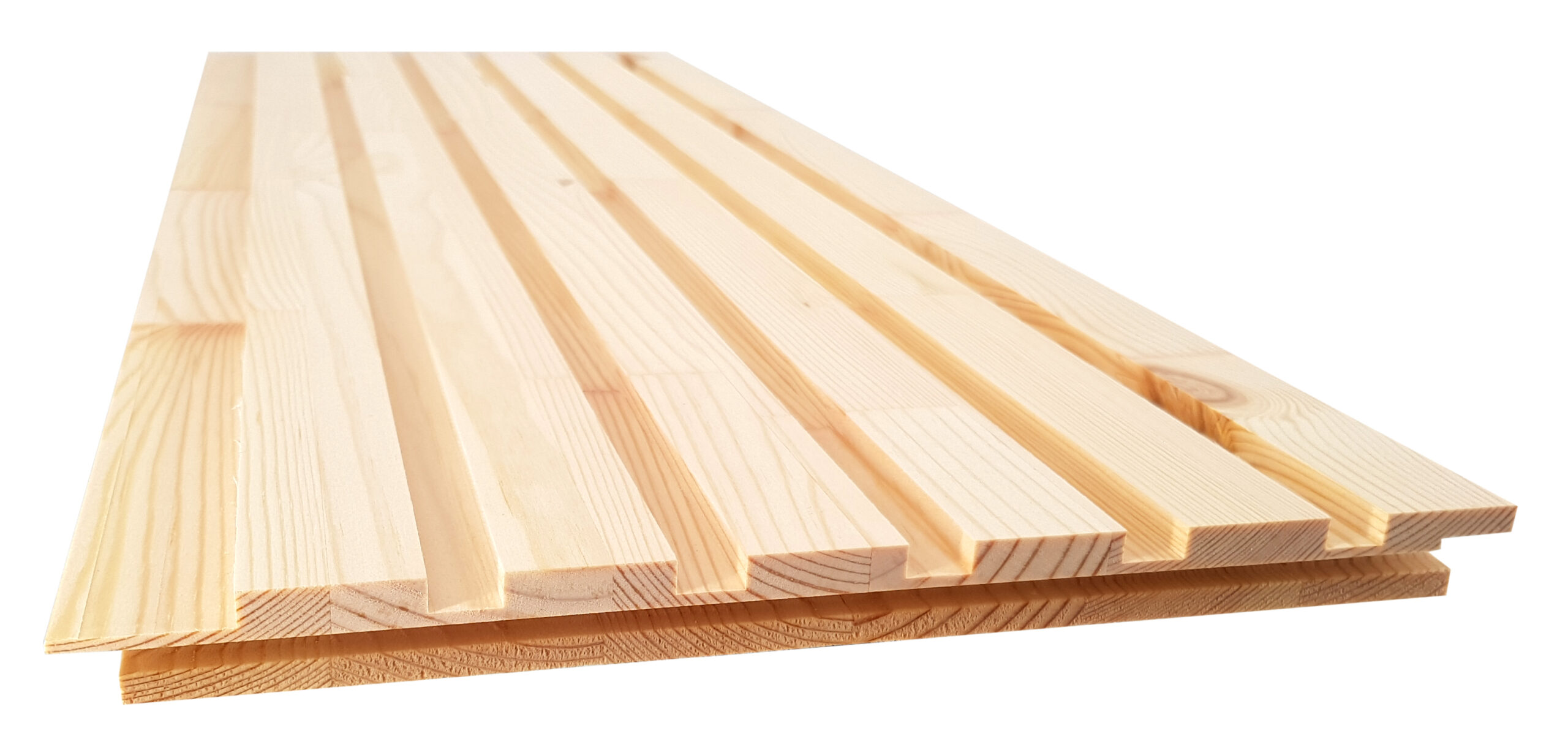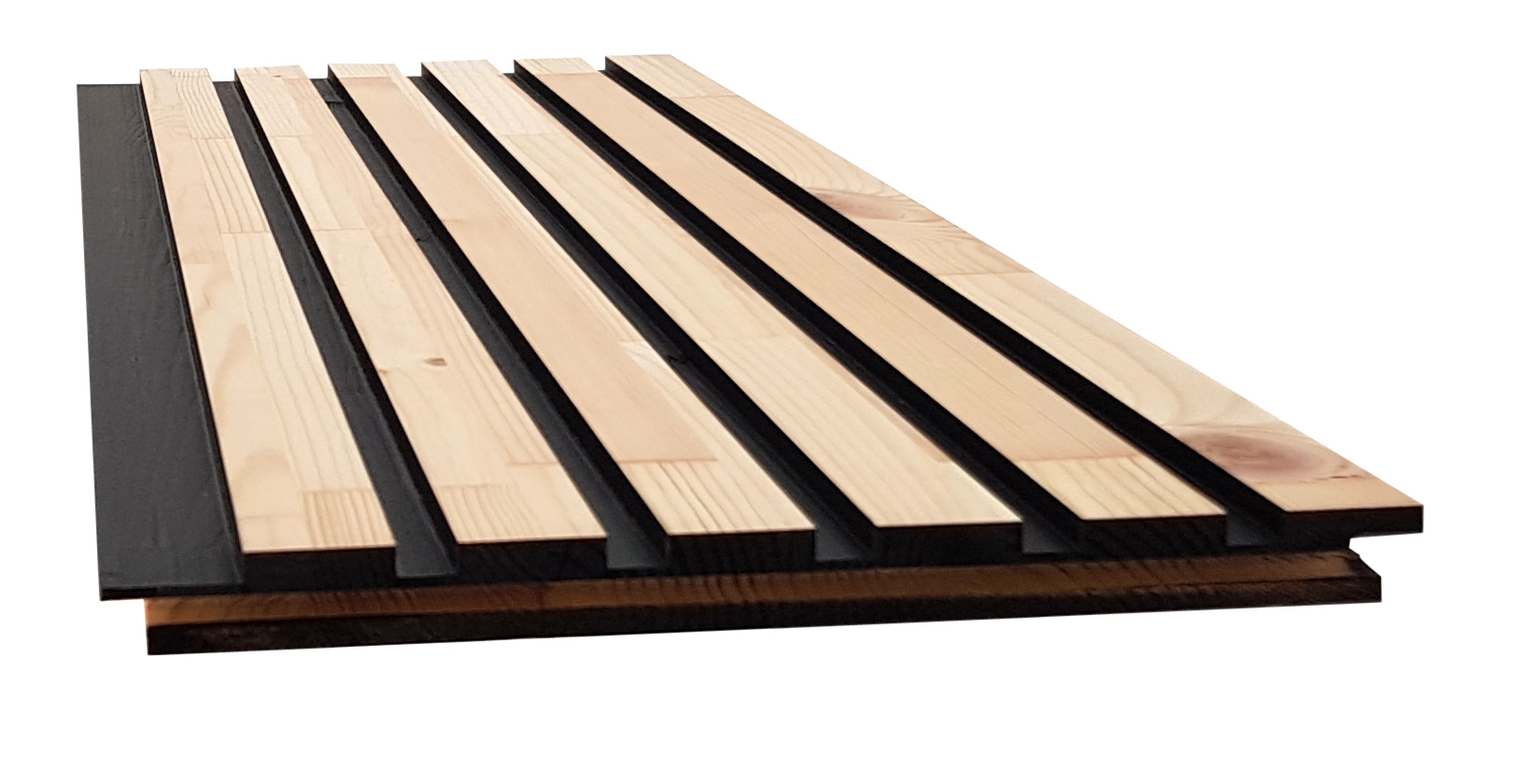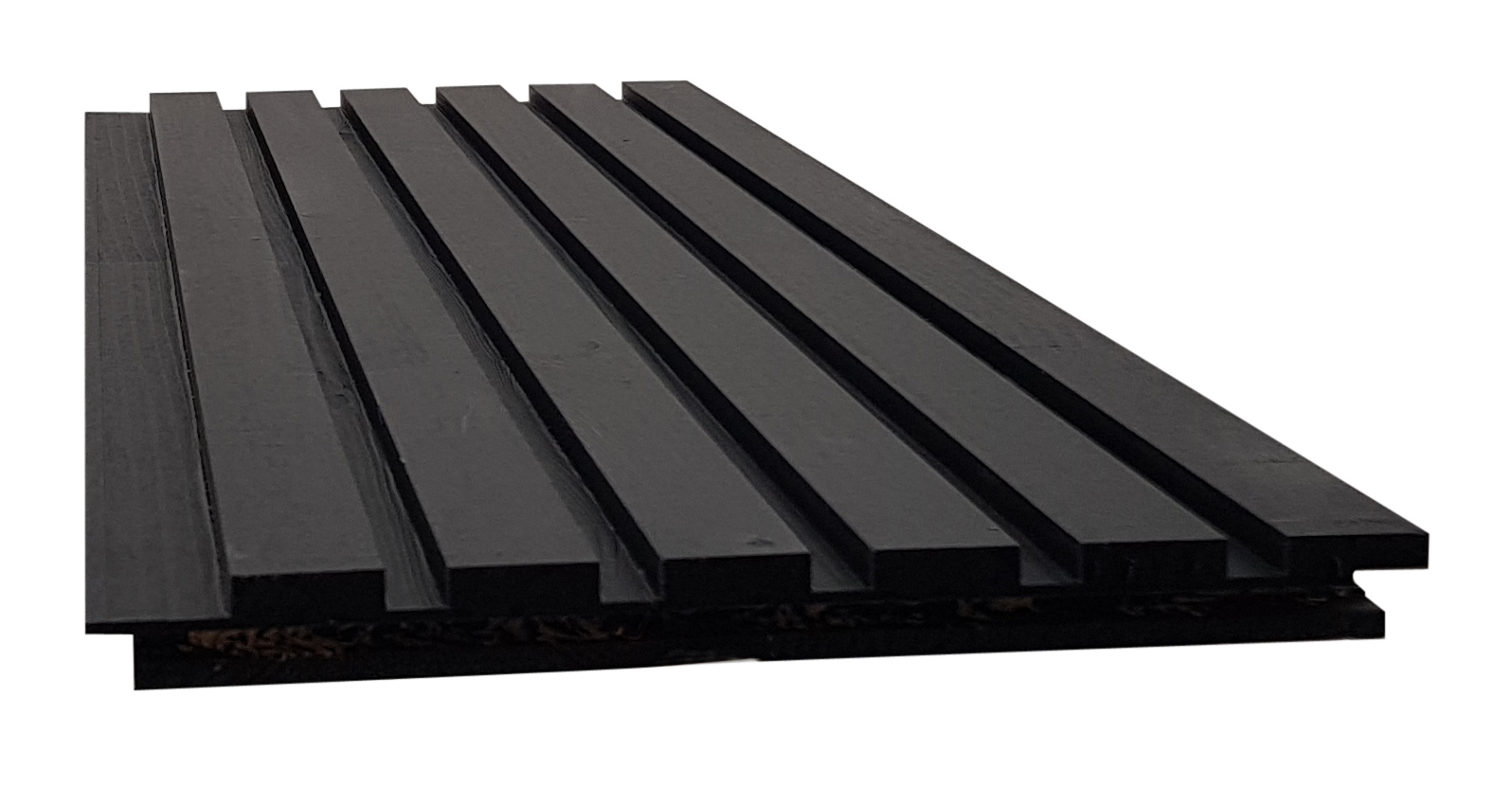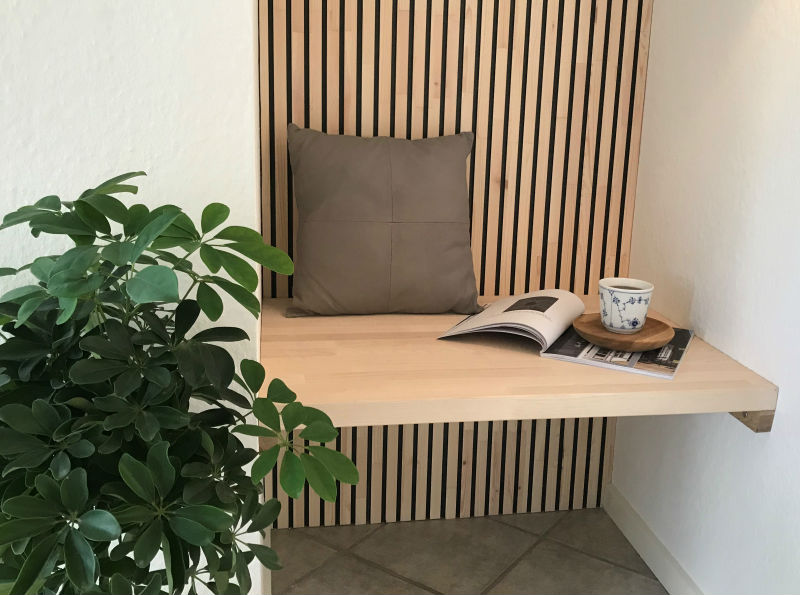 Product description
NORTO Bech is a sustainable wall covering made of residual wood. The raw wood comes from untreated solid pine planks. The wooden slats have milled grooves and tongues on the sides and ends, which makes the installation much easier and faster. Each wooden panel is 2500 mm long, 205 mm wide and 17,7 mm thick.
Since NORTO Bech is a covering made of residual wood, dark dents, small holes for glue and other minor defects may appear on the planks. In addition, pine becomes darker over time because wood is a "living" natural material, that "continuously" acts within its natural development process.
Read more about NORTO Bech in our FAQ guide.
Fire-resistant wooden coverings
NORTO Bech obtained the K1 10, D-s2,d0 fire certificate as one of the few brands of wooden panels on the market. They have been approved and tested in accordance with European fire safety requirements and standards. The NORTO Bech fire-certification meets the Danish requirements in accordance with current building regulations. The D-s2, d0 fire certificate, which is an attestation for the release of smoke and heat, is of great importance, as smoke is the most critical hazard during the spread of fire. K1 10 is a fire certificate for the fire reaction and firing of the material itself. Fire certificates only apply to private dwellings (not public buildings).
Please note that it is important to follow the steps in the installation instructions to ensure, that the wooden covering is properly fitted to the fire requirements.
If a higher fire class (class 1) is desired, the NORTO Bech panels can be fire-impregnated or surface-treated with fire-retardant paint. Contact NORTO on telephone +45 96101522 or write to mail@norto.dk to hear more about the possibilities.
TECHNICAL DATA
Product type:
Solid wood panels for walls and ceilings
Materials:
Pine (certified wood from Northern European forests)
Painting
Glue
Types:
Raw, untreated wood
With painted grooves
Fully painted (without fire approval)
Colors:
Natural (raw, untreated wood)
Black
Blue (panels are under development/production)

Other colors:
Upon agreement for specific projects
Dimensions:
Length: 2500 mm
Total width: 218 mm
Covering width: 205 mm
Slats width: 24 mm
Groove width: 10 mm
Groove depth: 5 mm
Thickness: 17,7 mm
Number of grooves per panel: 6 grooves

Other sizes:
Upon agreement for specific projects
Fire classification:
K1 10, D-s2,d0
Package content:
4 pcs. of panels
Installation instruction
Amount of sqm per package:
2,05 sqm
Amount of sqm per board
0,51 sqm
Package weight:
16,5 kg
Board weight:
4,1 kg
Purchase:
Product samples (more information on dealers websites)
Installation instruction:
Download installation instruction (Danish)

Product data sheet:
Download product data sheet (Danish)

NORTO Bech inspiration brochure
Download NORTO Bech inspiration brochure (Danish)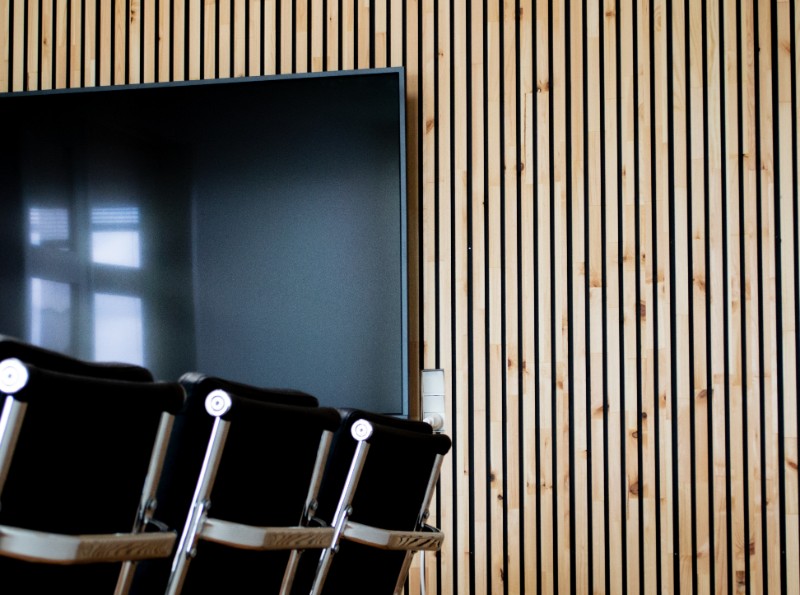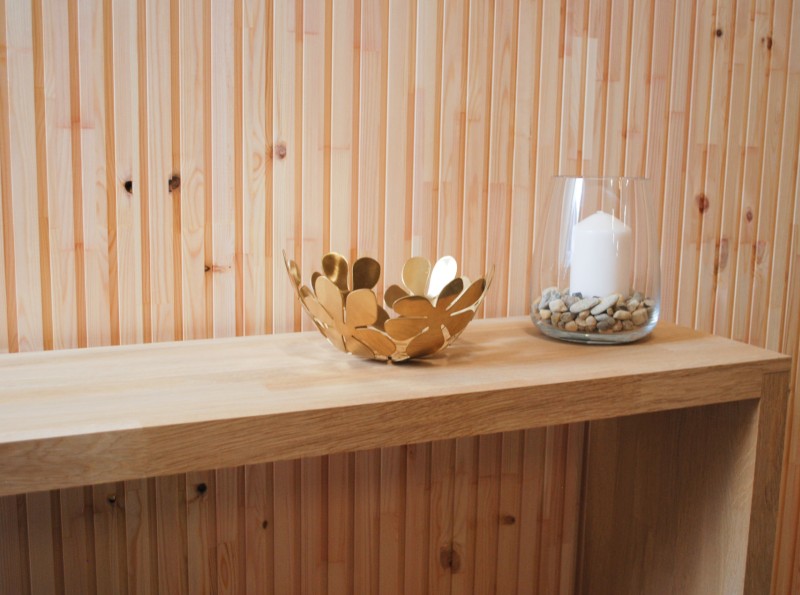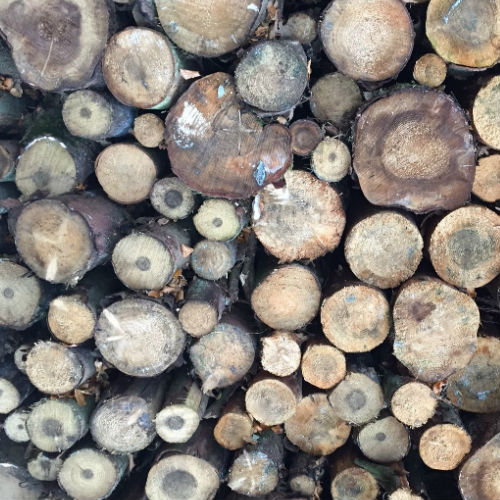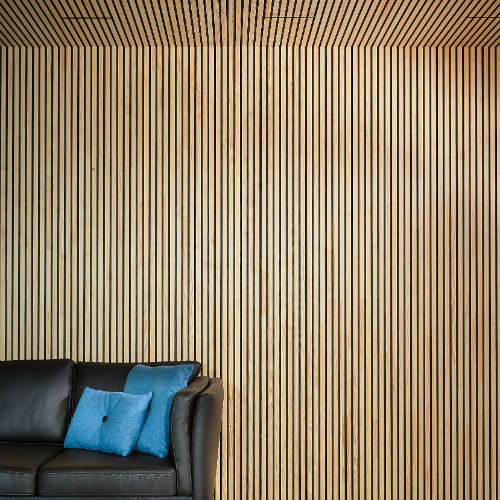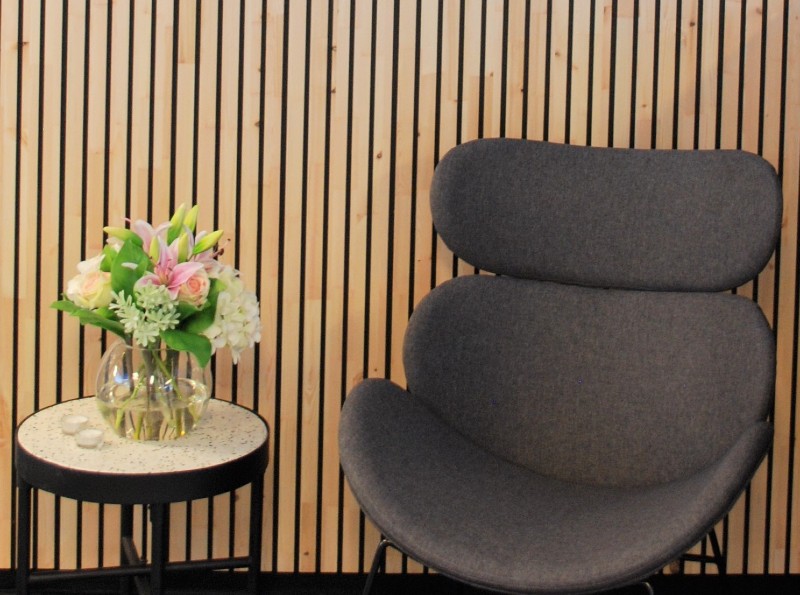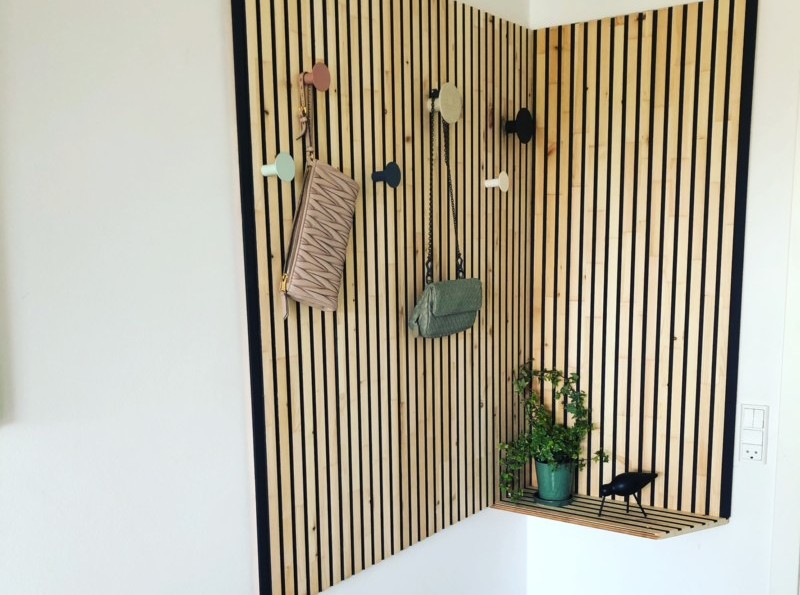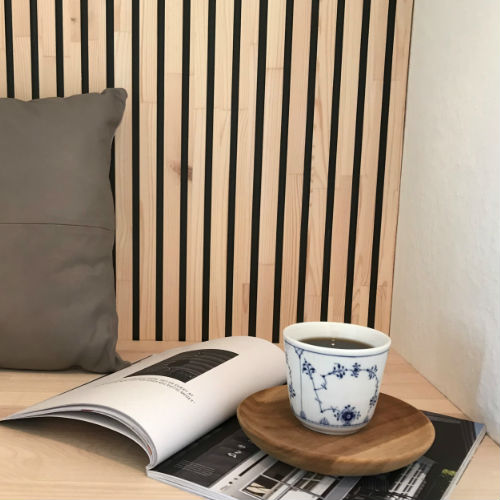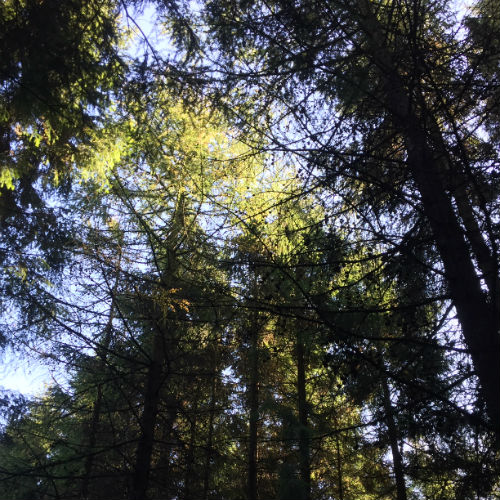 Contact NORTO
Nr. Bjertvej 17
7830 Vinderup
Phone: +45 9610 1522
E-mail: mail@norto.dk
VAT: 40123164