DANISH.SUSTAINABLE.EASY
NORTO Holm
NORTO HOLM IS A SUSTAINABLE ACOUSTIC PANEL FOR WALLS AND SURFACES. THIS PRODUCT RANGE IS AN EXAMPLE OF HOW RAW NATURE MEETS NORDIC DESIGN IN BEAUTIFUL HARMONY. THE ACOUSTIC PANEL'S THREE-DIMENSIONAL EFFECT, VISIBLE KNOBS AND YEARS BRING NATURE INTO THE ROOM.
NORTO Holm
Sustainable and wooden acoustic panels for walls 
The NORTO Holm product series are sustainable acoustic panels in wood for installation on walls and other surfaces. The NORTO Holm panels consist of untreated, raw and square end wood blocks that are mounted on a recycled felt. This product range creates life and variations on the wall with visible lumps, annual rings and marrow from the tree trunks. NORTO Holm is made of solid residual wood by hand by our skilled employees, who have sorted the pine blocks carefully to create a varied selection of end wood. The recycled felt is made from recycled plastic bottles from the world's oceans. NORTO Holm is an acoustic panel where sustainability and good reverberation are combined in a beautiful harmony.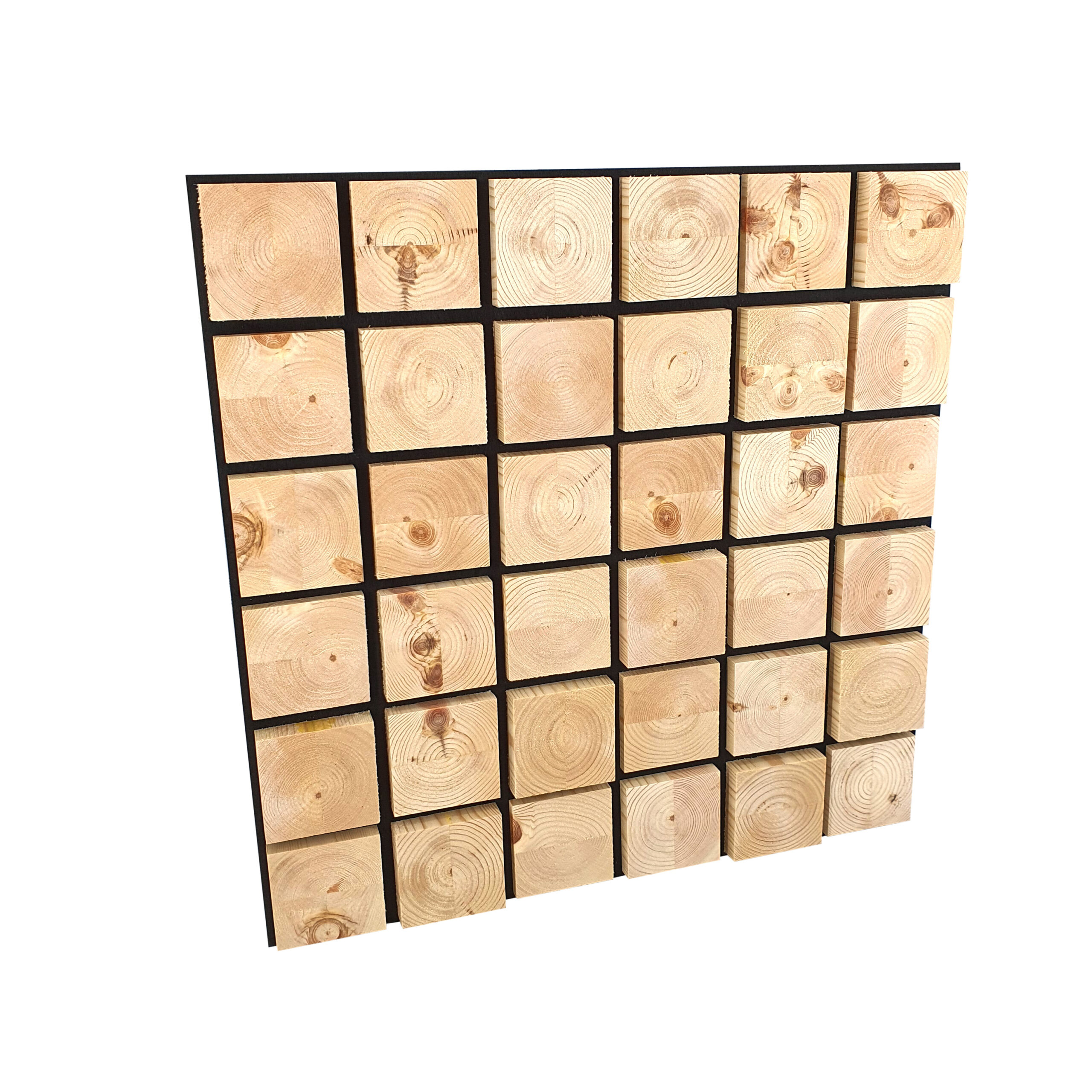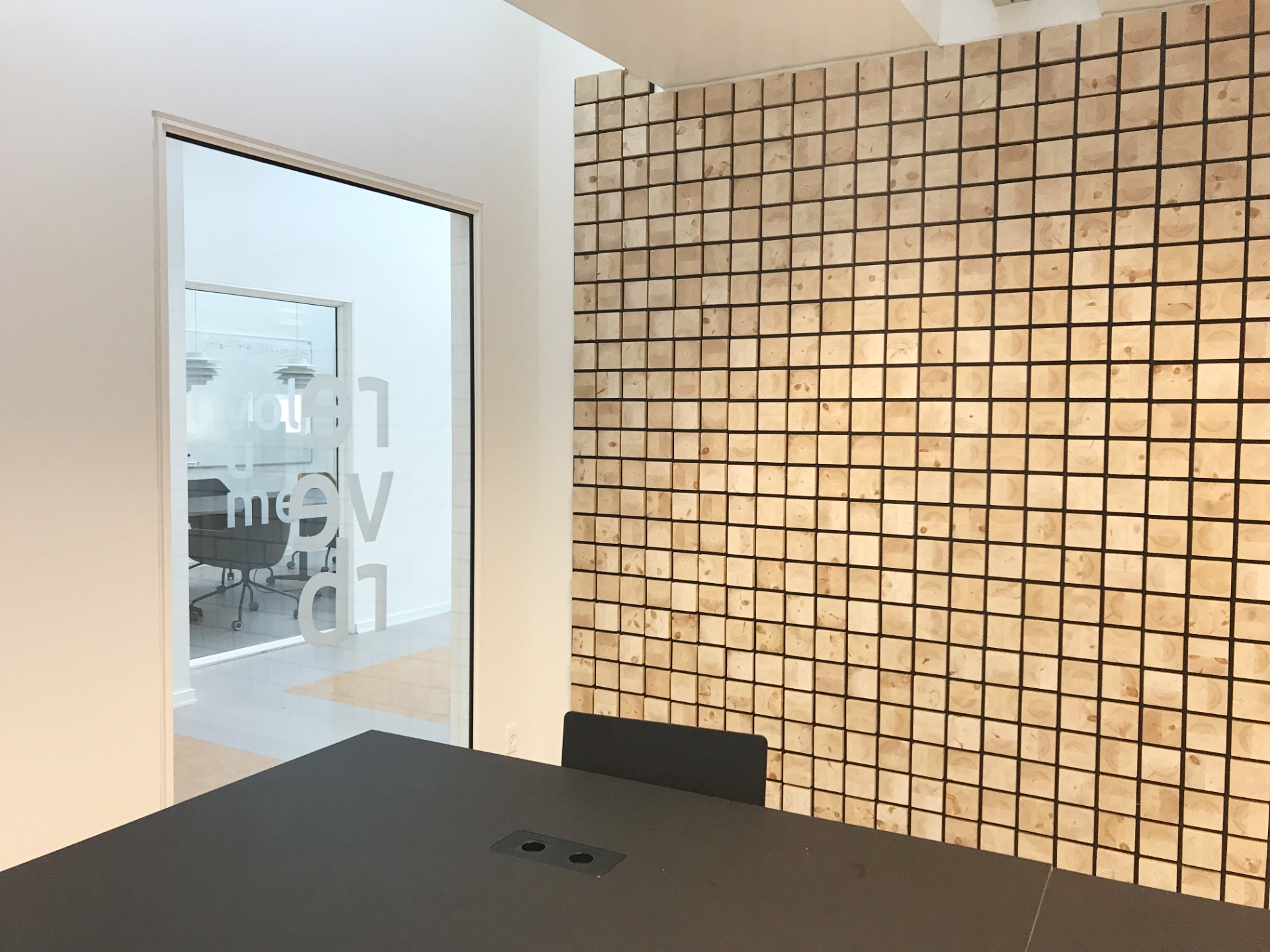 Product description
NORTO Holm are sustainable acoustic panels for walls and other surfaces. The acoustic panels are made of solid end wood blocks in pine. The raw wood for NORTO Holm was originally part of the production of stair posts. The different shapes, sizes and structures of the tree trunks contribute to the fact that not equal parts of each tree trunk can be utilized optimally for stair production. Instead of throwing the solid raw wood out or burning it, the wood has been developed and upcycled to a sustainable acoustic panel.
The acoustic panel, which measures 600 × 600 mm, consists of 36 end wood blocks that are glued to a 9 mm black recycled felt with approx. 12 mm distance between the bricks. The recycled felt is made from 100% recyclable PET plastic from bottles fished up by the world's oceans. In addition, the recycled felt is fire approved for B-s1, d0. The different thicknesses of the end wood blocks create a 3D effect for the acoustic panel and optimal conditions for good acoustics in the room.
Installation
Follow the instructions in the enclosed installation instructions for correct installation of NORTO Holm. It is quick and easy for everyone to mount the NORTO Holm panels, as they can be mounted with glue or screwed directly onto the wall. The acoustic panels can be mounted on the wall in patterns of your choice.
Maintenance
Use a vacuum cleaner, dry cloth or similar to dust the wooden boards as needed. We recommend avoiding the use of water in connection with cleaning the NORTO Holm panels. We point out that there will be visible knots, annual rings and marrow in the bricks, as wood is a natural material.
TECHNICAL DATA
Product type:
Acoustic panel in wood for walls and other surfaces
Materials:
36 untreated pine wood face blocks
9 mm black recycled felt of recycable PET plastic (AQsorb)

Træsort og oprindelse:
Pine (certified wood from Northern European forests)
Dimensions:
Wood face blocks: 88x88 mm
Thickness of wooden blocks: 10, 15 and 20 mm
Plate size: 600x600 mm
Total plate size incl. wooden blocks and felt: 29 mm

Colors:
Untreated
Fire classification:
The recycled felt is fire approved for B-s1,d0
Weight per plate
2,9 kg
Package content
Sold individually (1 panel corresponds to 0.36 m2)
Number of sqm pr. plate
0,36 m2 (3 panels corresponds to 1 m2)
Produktblad:
Download product data sheet (Danish)
English version under development
NORTO Holm brochure
Download NORTO Holm brochure (Danish)
Sound measurements by NORTO Holm
In collaboration with the world's first technology and innovation hub, Sound Hub Denmark, we have made a number of sound measurements of the acoustic panel NORTO Holm in a specially designed reverberation room in Bang & Olufsen's former product development premises in Struer. The sound measurements were made by the professional sound engineer and acoustic engineer, Peter Chapman.
The acoustic panel NORTO Holm has been sound tested for sound absorption out a number of standardized frequencies. The data from the sound measurements create a basis for comparing with other products in relation to specific challenges with sound in a given room. The different thicknesses of the wooden blocks, the distance between the blocks and the felt mat on which the blocks are mounted, create level differences, which contribute to natural sound absorption.
The NORTO Holm panel has been tested with felt mats and with underlying insulation (mineral wool), respectively.
With NORTO Holm, you achieve a high sound absorption thanks to the felt mat that the sound passes through. This also means that the underlying construction enhances the achieved performance of the NORTO Holm panel. The graph below shows some examples from the sound measurements of the NORTO Holm panel, which is mounted directly on a hard surface as well as with cavities and underlying damping such as mineral wool and felt mats. In the intermediate frequency band, 95% of the sound can be absorbed. NORTO Holm has a natural absorption of 75% of the sound at the high frequencies. Ordinary numbers are in the frequency band around 500 Hz.
| SOUND TEST - NORTO HOLM | | | | | | |
| --- | --- | --- | --- | --- | --- | --- |
| Frequency (Hz): | 125 | 250 | 500 | 1000 | 2000 | 4000 |
| NORTO Holm at felt | 0,01 | 0,12 | 0,47 | 0,86 | 0,82 | 0,75 |
| NORTO Holm on felt on 70 mm felt mats | 0,36 | 0,86 | 0,93 | 0,92 | 0,87 | 0,76 |
| NORTO Holm on felt on 45 mm mineral wool | 0,24 | 0,76 | 0,95 | 0,97 | 0,84 | 0,76 |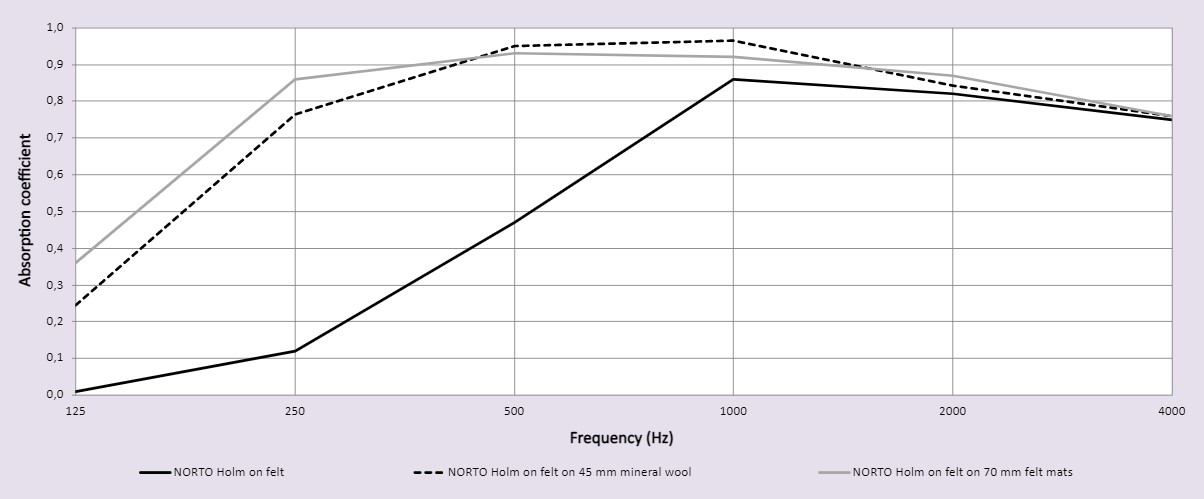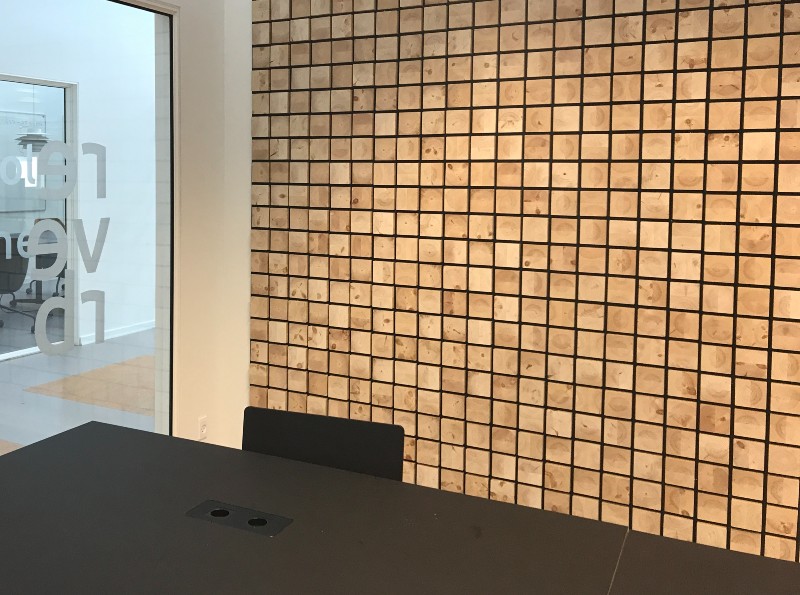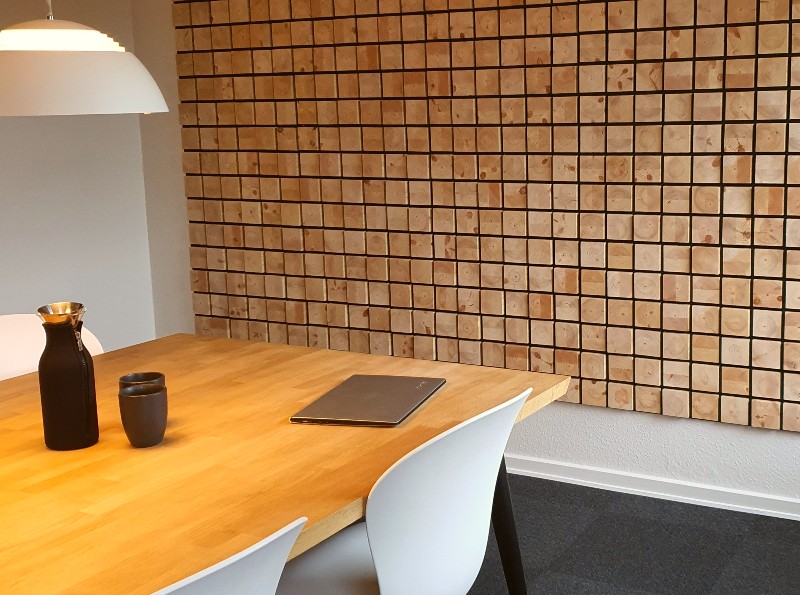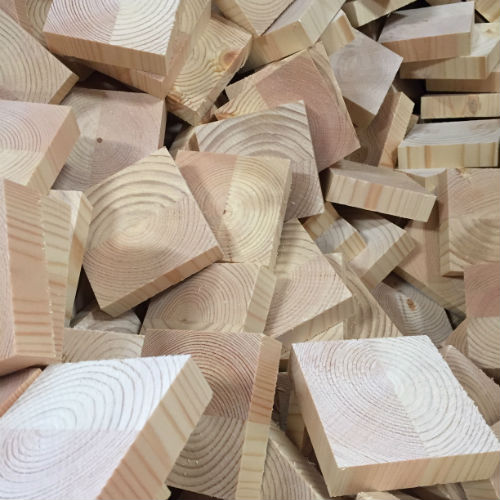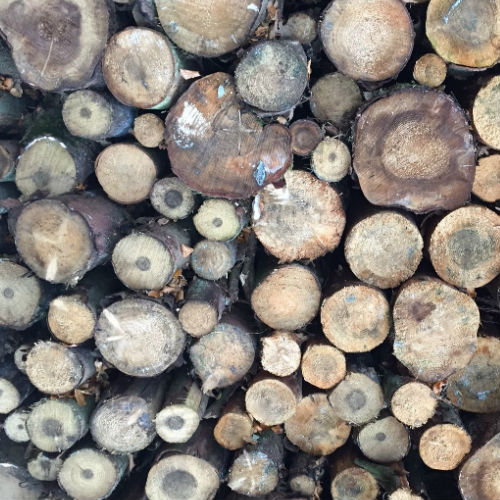 Kontakt NORTO

Nr. Bjertvej 17
7830 Vinderup
Telefon: +45 9610 1522
Mail:
mail@norto.dk

CVR. nr.: 40123164