DANISH.SUSTAINABLE.EASY
NORTO LETH
UPON CREATING OUR NORTO PRODUCTS WE WANT TO DEVELOP THEM, SO THAT THEY CORRESPOND TO THE CURRENT TRENDS IN CONTEMPORARY DESIGN. THAT IS WHY WE EXPERIMENT WITH COLORS, SHAPES AND PATTERNS. WHAT IS IMPORTANT TO US, IS THAT OUR WOODEN WALL COVERINGS CAN BE CUSTOMIZED TO SUIT OUR CUSTOMERS' PERSONAL STYLE OF INTERIOR DECORATION. WOODEN WALL COVERING IS A LONG-TERM, SUSTAINABLE AND FUTURE-PROOF PRODUCT FOR INTERIOR DECORATION IN BOTH APARTMENTS AND HOMES.
NORTO Leth
Wooden coverings for walls
NORTO Leth is a product with many configuration options, as wooden slats can be mounted in a herringbone or stretcher bond or in any other pattern of your choice. Wooden slats are available in several variants with different thicknesses to create a beautiful three-dimensional effect within the room. This wall covering highlights the natural structure of the wood, as knots and rings are visible there. Design, easy installation and simple aesthetics constitute the hallmarks of NORTO Leth.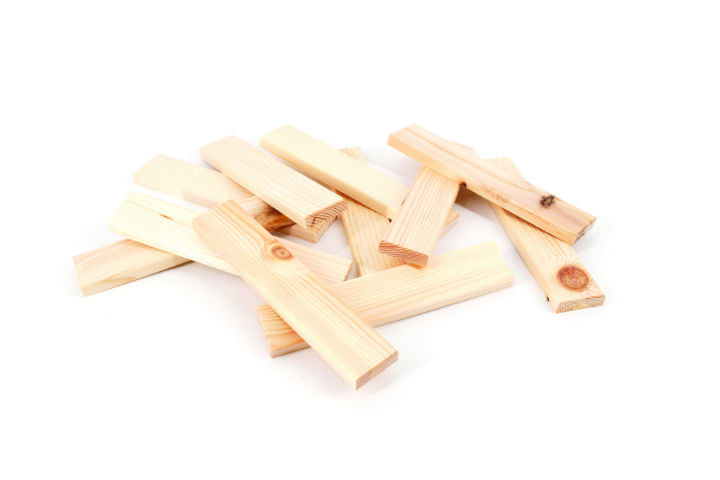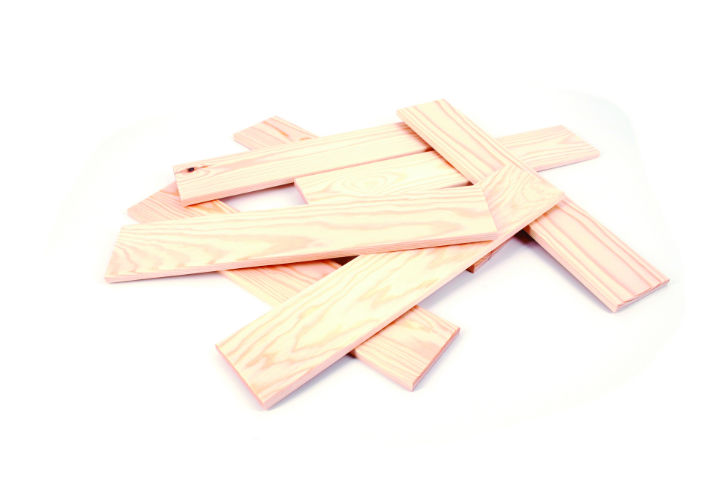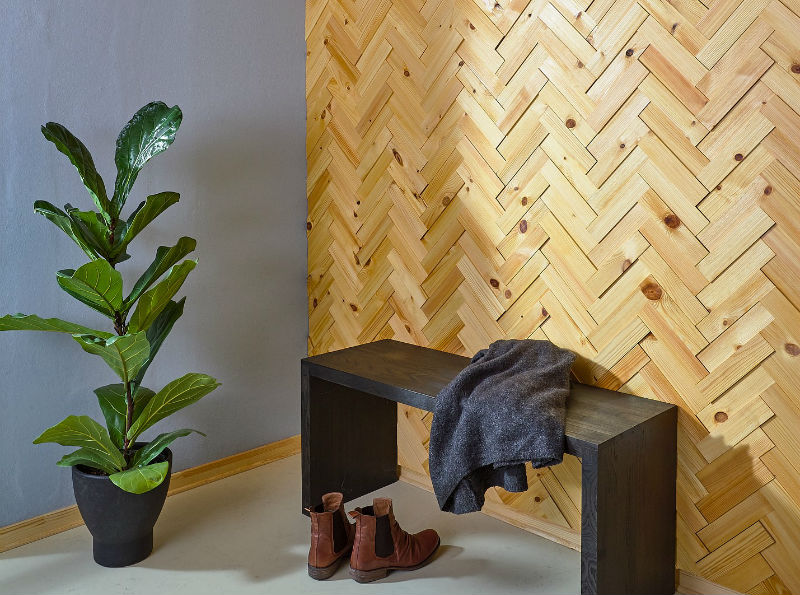 Product description
NORTO Leth is a decorative wall covering made of raw, untreated pine. This product is made of thin pine boards with rounded edges. Wooden slats are available in 3 variants with a thickness of 8, 10 and 12 mm, as well as in one double size variant with a thickness of 10 mm. NORTO Leth can be mounted directly on walls with smooth surfaces. You can install the NORTO Leth product in a pattern, you likes. Suggestions for configuration patterns can be found in the PDF file, which can be downloaded free of charge at the bottom of the page.
Read more about NORTO Leth in our FAQ guide.
Installation
NORTO Leth wooden slats should be glued with ordinary white wood glue. Apply some glue to the back of the slats, and put them one by one on the wall in the desired pattern. The glue can be applied to several slats at the same time, but no more than a few minutes before they are installed on the wall.
Maintenance
NORTO Leth requires little maintenance. However, we recommend vacuuming the slats, if necessary, with a dry cloth or a vacuum cleaner. The colour of pine can take on a different shade over time because pine, as a natural material, differs in its expression. Since NORTO Leth slats are a natural product, knots are formed in the wood. If necessary, the wooden slats can be surface-treated with paint or oil – both before or after installation.
Suggested designs with NORTO Leth wall decoration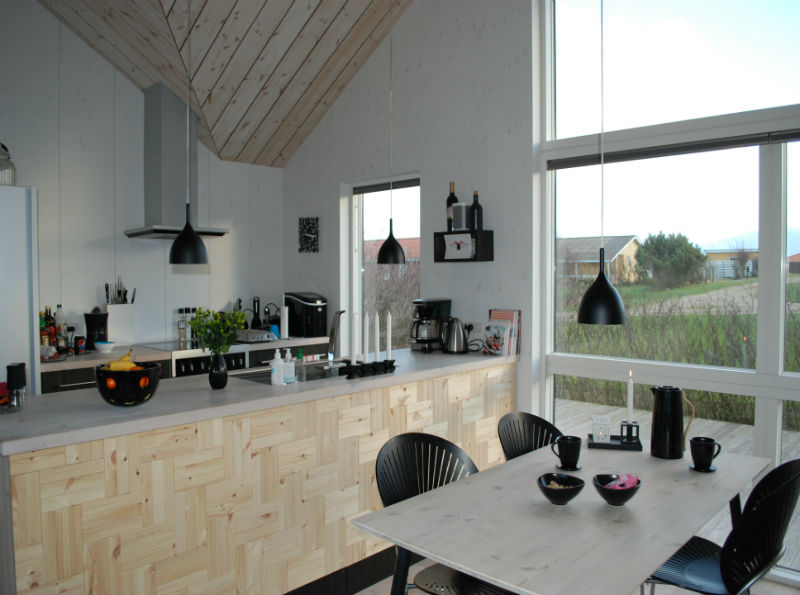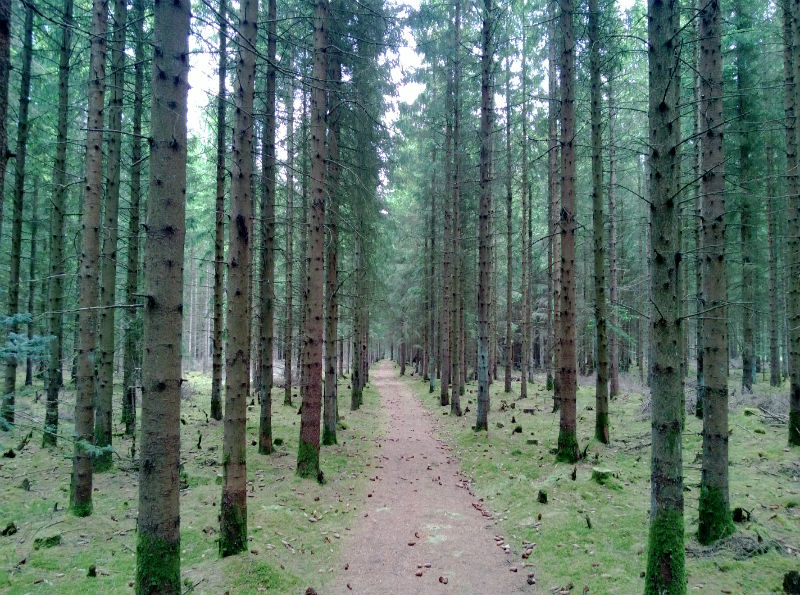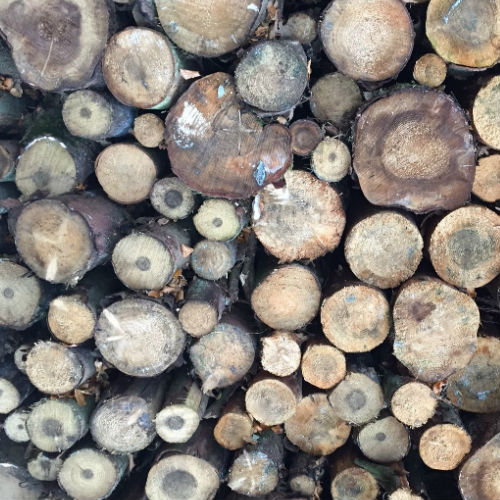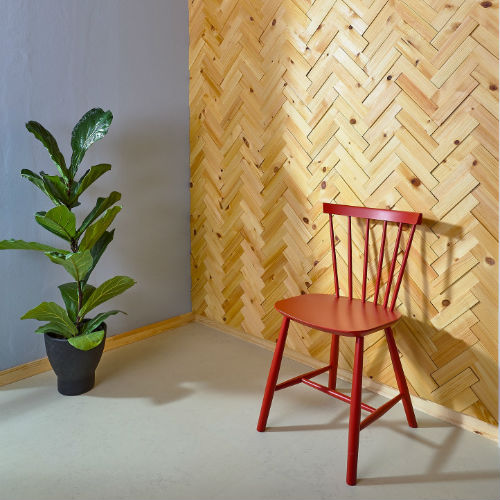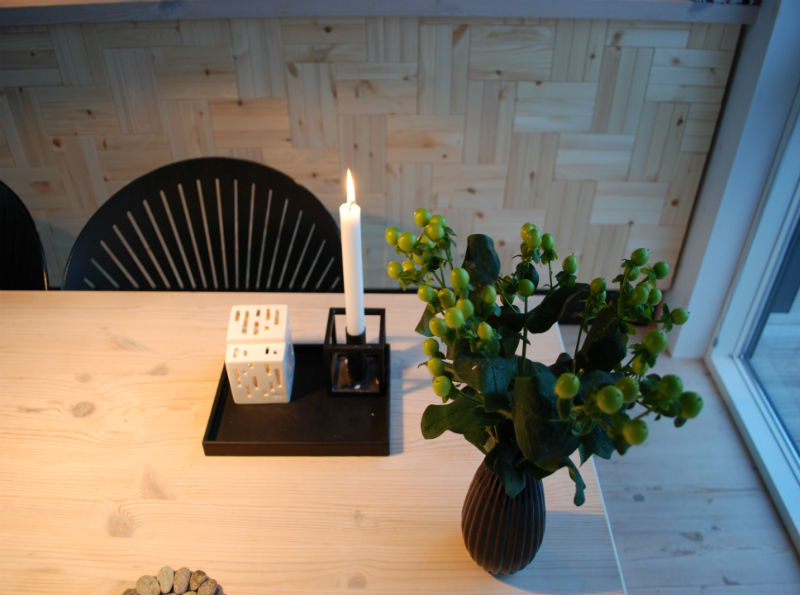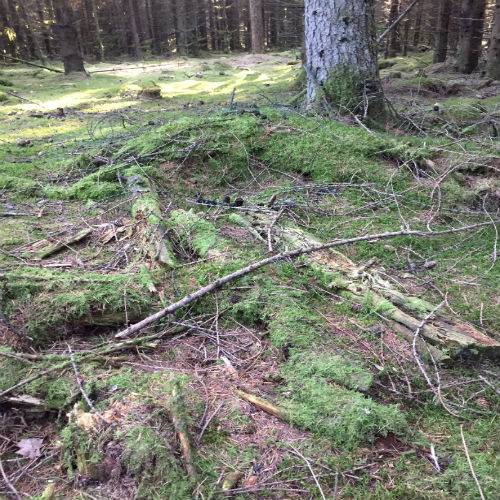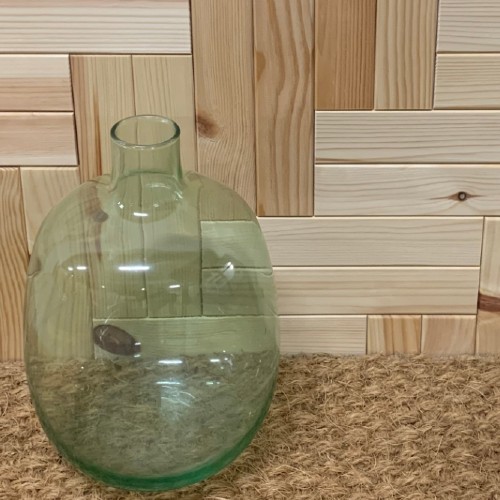 Contact NORTO
Nr. Bjertvej 17
7830 Vinderup
Phone: +45 9610 1522
E-mail: mail@norto.dk
VAT: 40123164