DANISH.SUSTAINABLE.EASY
NORTO Toft
THE WALLS CONSTITUTES AN ESSENTIAL PART OF THE ROOM. THE WALLS CAN ALSO SERVE AS ITS STRUCTURAL ELEMENT AND, IN ADDITION, IT CAN ALSO PLAY A KEY ROLE IN ACOUSTICS. IN THE NORTO TOFT PRODUCT, WE HAVE COMBINED ALL THESE ELEMENTS TOGETHER TO ACHIEVE A FULLY BALANCED ASPECT OF THE WALL – AND IT IS SUSTAINABLE AT THE SAME TIME.
NORTO Toft
Sustainable acoustic walls panels of wood
NORTO Toft is an acoustic wood panel for walls and other surfaces. This asouctic panel os made in a minimalistic and Nordic design and the acoustic effects are in focus at the same time. The grooves created a varied pattern in the surface design. This design are optimal for having good acoustic experiences in the room. During its creation, we experimented with various patterns, shapes, functionalities, materials, styles and aesthetics.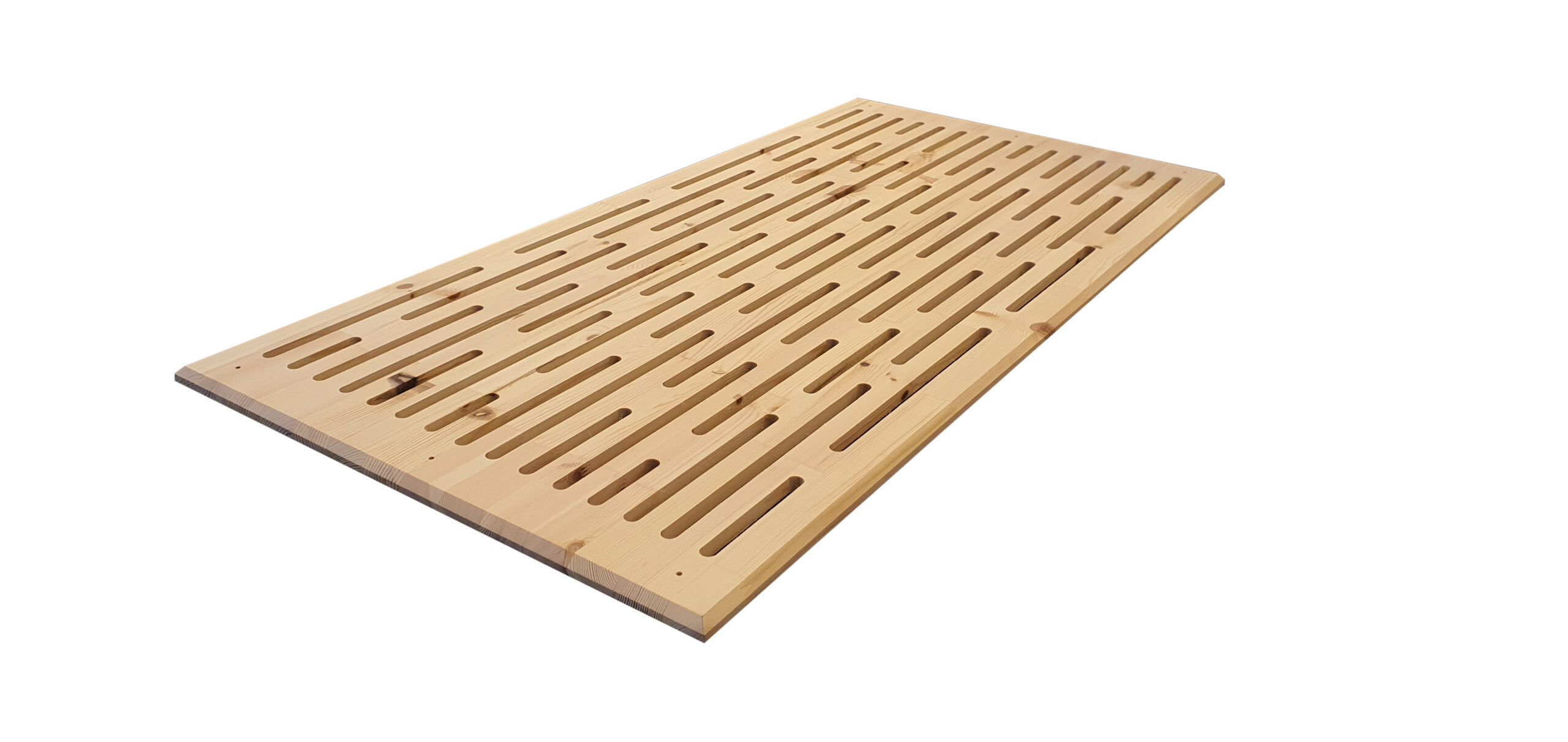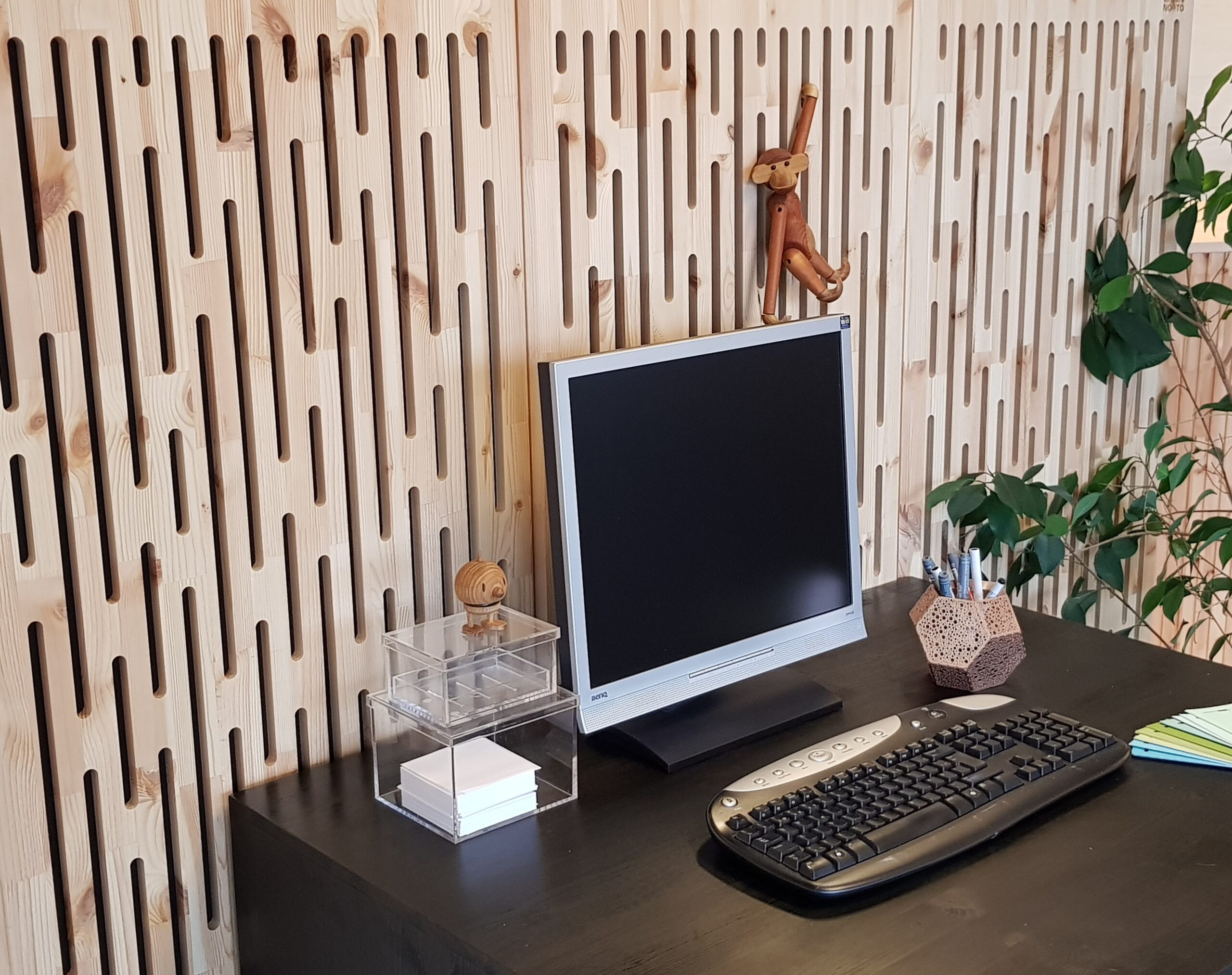 Product description
NORTO Toft is sustainable acoustic panels made of solid residual pine wood. Each panel has a different pattern with milled grooves with rounded edges. These different patterns create vivid and spatial expressions on the panel structure. NORTO Toft has a natural design with visible knots and rings. The wall covering should be fitted with an acoustic membrane so that sound can be suppressed, thus creating the best conditions for good room acoustics. There are two types of this product. The first one has a slotted milling outlet in the shape of longitudinal grooves. The second type has milled grooves that are not drilled through. It is also possible to use NORTO Toft as an acoustic solution for ceilings.
TECHNICAL DATA
Product type:
Acoustic panel of solid wood for walls, ceilings and as room dividers
Materials:
Untreated and glued wooden slats

Wood type:
Pine wood (certified wood from Northern European forests)
Colors:
Raw, untreated wood

Fire impregnated:
On agreement for a larger amount

Other colors:
On agreement for a larger amount
Package content:
4 pcs. acoutic panels (without acoustic felt)
Installations instruction
Amount of sqm per panel:
0,72 m2
Amount of sqm per package:
2,88 m2
Weight per panel:
4,16 kg
Weight per package:
16,7 kg
Installation instruction:
Under development
Product data sheet:
Under development
Sound test of the NORTO Toft acoustic panel
The acoustic panel NORTO Toft has been sound tested in cooperation with Sound Hub Denmark, the first international technology- and innovations hub for entrepreneurs and start-ups working with sound and acoustic. The product has been tested in a specialized reverberation chamber in the old product development facilities of Bang & Olufsen in Struer, Western Jutland (Denmark). The acoustic engineer, Peter Chapman, has testes the product and analyzed the results.  
The NORTO Toft has been tested to see the sound absorption by some standardized frequencies. It is possible to compare the data of the test with other acoustic products to look at the sound challenges in the room. The NORTO Toft panel has milled grooves, that create differences in the surface structure. The acoustic panel can be mounted on an underlying felt. This construction creates optimal conditions for sound reduction in the room. 
The NORTO Toft acoustic panel has been tested on different installations. This means, that the underlying construction can fit the sound problem in the concrete room. Some examples are shown in the graph below. 
When mounting on a thin felt with a hard underlay, the NORTO Toft panel absorb 45 % of the sound by high frequencies. To achieve an optimal absorption on lower frequencies, mineral wool or felts behind the panels are good materials in that case. Then it is possible to achieve an absorption coefficient around 0,9.
| SOUND TEST - NORTO TOFT | | | | | | |
| --- | --- | --- | --- | --- | --- | --- |
| Frequency (Hz): | 125 | 250 | 500 | 1000 | 2000 | 4000 |
| NORTO Toft on sound cloth on 70 mm felt mats | 0,30 | 0,98 | 0,98 | 0,95 | 0,84 | 0,74 |
| NORTO Toft on sound cloth at 45 mm mineral wool | 0,15 | 0,69 | 0,93 | 0,92 | 0,78 | 0,72 |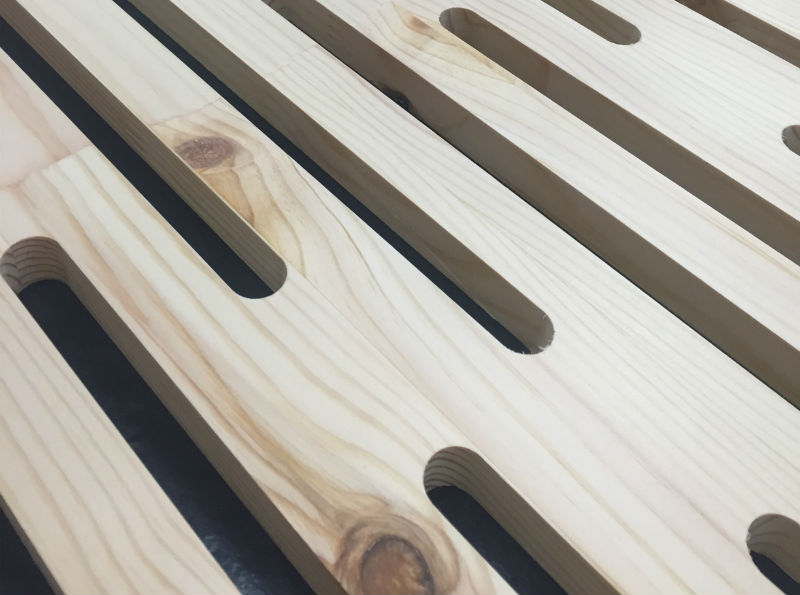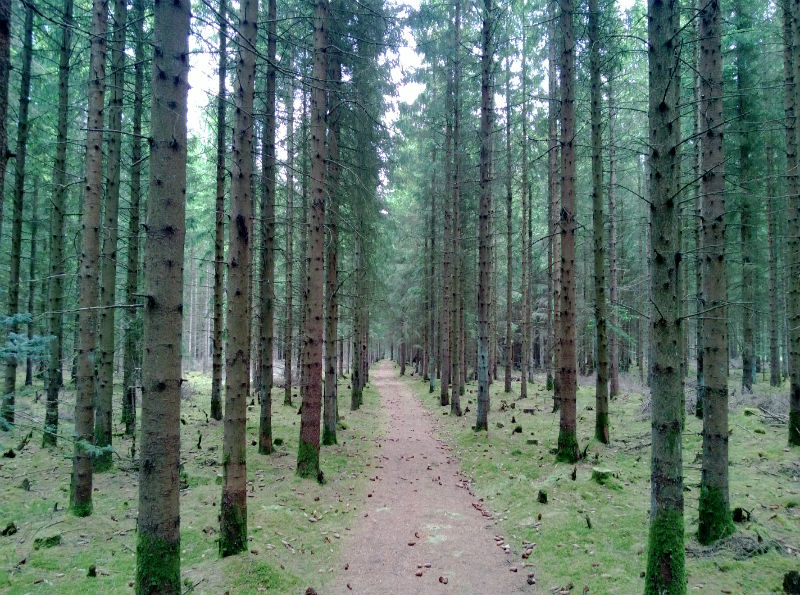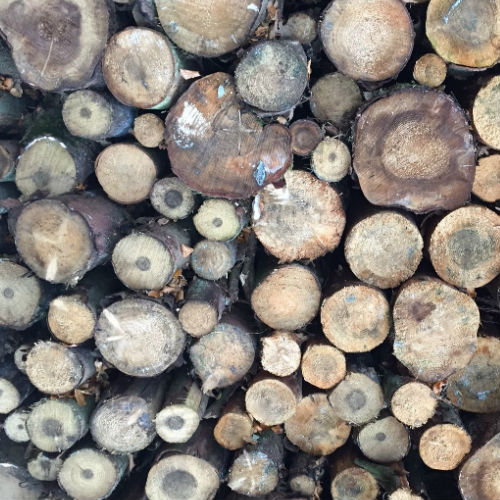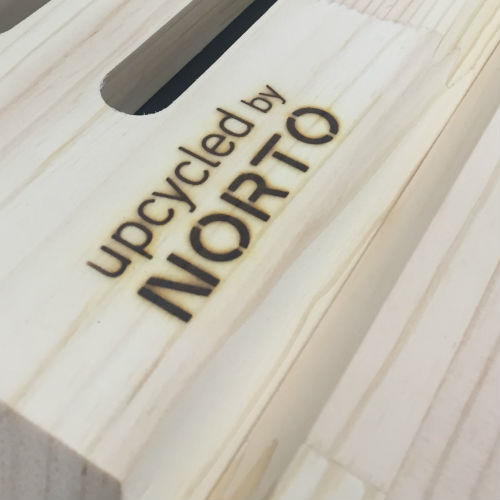 Contact NORTO
Nr. Bjertvej 17
7830 Vinderup
Phone: +45 9610 1522
E-mail: mail@norto.dk
VAT: 40123164