DANISH.SUSTAINABLE.NATURAL
The UN's Global Goals
At NORTO, we want to contribute. All around. Therefore, it is quite natural for us to work with the UN's global goals, to become aware of the measures we are already taking and at the same time focus on where we can improve.

12. Responsible consumption and production
It is important for NORTO to work responsibly with both consumption and
production, which is the UN's 12th global goal. Our entire company is built on this premise.
Concretely, this is expressed by the fact that we only use recycled or upcycled materials in everything we make. In this way, we also contribute to other companies being able to reduce their amount of waste by collaborating with NORTO.
In our focus on responsible consumption and production, we work to a large extent with documented sustainability data, because it is important to us that the measures we prioritize have a real effect. We also want to share our valuable knowledge by telling about our history and experiences, thereby motivating others to focus more on sustainability in their choices.
We show respect to nature by utilizing residual wood and waste materials from other productions, and we focus on reducing waste where the solutions are produced. Of course, we also use environmentally friendly glue and surface treatment in our solutions, to support responsible production.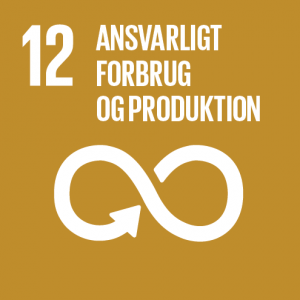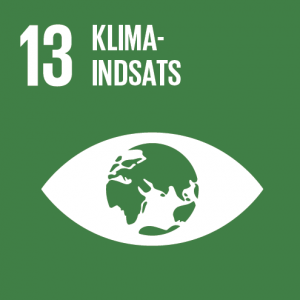 13. Climate action
When we focus on our climate action, documented data is one of the most important parameters for us. We have an ambition to have documented sustainability data on all our products, so that we can make our climate efforts visible in this way.
Data means that we always have something concrete to deal with, and in this way we have a good and solid starting point when we need to improve. We want to constantly use our data to optimize our production process, so that our climate footprint is minimized as much as possible.
15. Life on land
NORTO originated from the timber industry, and therefore concern for forests and life on land is of great importance to us. Our entire basis for existence is built around respect for wood as a resource, and when we use wood in our products, it is only residual cuttings to help reduce the amount of felled forest.
It is therefore completely natural for us to only work with FSC-certified wood. Through this collaboration, we contribute to ensuring the conservation, creation and sustainable use of forests. In addition, there is a focus on stopping deforestation, restoring degraded forests and significantly increasing afforestation and planting.
Through the FSC collaboration, we also contribute to restoring degraded land and combating desertification, and at the same time we help to protect and prevent the extinction of endangered animal species, as we ensure the preservation of the animals' natural habitats.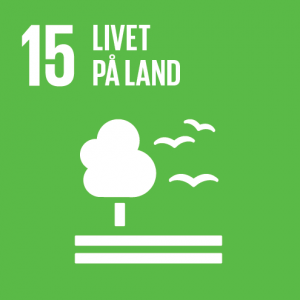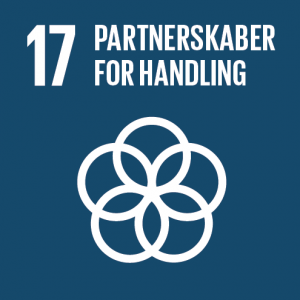 17. Partnerships for the goals
At NORTO, we are well aware that the more people who contribute to the party, the better. That is why our partnerships are important and something we give high priority to. Our partnerships are binding collaborations with customers and other partners who, together with us, want to increase the focus on using and upcycling residual wood and other waste materials.
We do not want to keep our thoughts and experiences to ourselves, but would very much like to contribute our knowledge in various networks and clusters with the aim of promoting focus on the possibilities within the upcycling of residual materials.
Since our whole identity lies in recycling and upcycling residual materials, we are always looking for new partnerships where we can take their residual material and give it new life in our solutions.
Contact NORTO
Nr. Bjertvej 17
7830 Vinderup
Phone: +45 9610 1522
Mail: mail@norto.dk
CVR. nr.: 40123164
Sign up to our newsletter